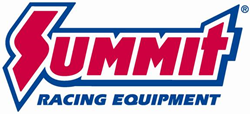 Tallmadge, OH (PRWEB) September 25, 2014
European Pro Stock racer Jimmy Ålund won his ninth championship at the season-ending FIA European Drag Racing Finals held September 4-7 at Santa Pod Raceway in the United Kingdom.
This championship highlighted a wild year for Ålund. He began the season driving the Summit Racing/KB Racing Pro Stock Camaro in NHRA competition while Greg Anderson was recuperating from surgery. Ålund steadily improved during the five events he competed in, culminating with a win at the NHRA Four-Wide Nationals in April.
Ålund returned to his native Sweden to run the FIA European Drag Racing Series. His J&J Performance team had a new Camaro, engines from KB Racing, and associate sponsorship from Summit Racing. However, the team had issues matching all of its KB Racing horsepower to race tracks that varied greatly in quality, and Ålund went to the European Finals third in the points standings. That meant he had to win the event to win a ninth championship.
Despite only getting downtrack twice during qualifying, Ålund did qualify Number One with a 6.551 second, 213 MPH pass.
"Qualifying in round two (of eliminations) was good enough to get the top spot but the team was not satisfied," Ålund said. "We did not feel we had a solid race day tune-up in the car. Our competitors ran a lot more consistently than we did."
Ålund had a bye run in Round One of eliminations; his 6.542/212.98 run turned out to be the quickest Pro Stock pass of the weekend. He defeated points leader Michael Malmgren in Round Two, 6.56/211.09 to 6.706/205.16 to reach the final round against Magnus Petersson. Ålund left the line first with a big .080 second advantage. Petersson made up some ground to the first 60 feet, but after half track it was all Ålund for the win, 6.771/211.10 to 6.632/208.
"Sweet but very, very tough," Ålund said about the final and the championship, "The championship was decided in that last pair down the track, just like it should be. The team worked hard and got the right tune up at the right time. We want to give huge thanks and appreciation to the solid support from our sponsors and our fans, especially the engine shop at KB Racing for all of their excellent work."
"This FIA championship trophy will look just fine next to the Wally we won at the NHRA Four-Wide Nationals this spring," Ålund continued. "The whole team is already looking towards the next season of racing."
Summit Racing has also announced it will be renewing its associate sponsorship of Jimmy Ålund for the 2015 FIA European Drag Racing season.
For more information on Jimmy and the J&J Performance team including videos, please visit http://www.JimmyAlund.com.
Summit Racing Equipment
http://www.SummitRacing.com
1-800-230-3030