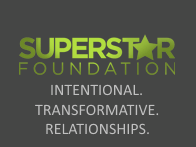 We continue to make small changes to our process to drive better and better candidates for the Veronica Awards.
Baltimore, Maryland (PRWEB) September 25, 2014
The Superstar Foundation, a 501c3 dedicated to finding and highlighting direct service workers who exemplify their position by building transformational relationships, has opened its awards process for the 2014 Veronica Awards. The awards process is conducted entirely online; direct service workers can apply themselves or individuals can be nominated by their organization. Applicants use an online tool to submit both a written application and de-identified data that backs up the anecdotal evidence of success.
"We continue to make small changes to our process to drive better and better candidates for the Veronica Awards," contends Stephen Butz, the President and Founder of the Foundation. "When we first started asking for data, after two years of handing out awards- we saw a dramatic drop in the number of candidates applying- from 350+ to 23. It is important to us that we are finding individual contributors inside of organizations that can back up their claims of success."
This year, for the first time, the awards will require that a written recommendation accompany the application or nomination. "We are trying to ensure that each organization behind a nomination is really putting forth their best direct service worker, someone who truly outperforms their peers," says Dominique Bernardo, a Board Member since the Foundation's inception. "Having reference materials as part of the process will continue to drive the quality of our overall pool of applicants." Four awards of $5,000 will be granted directly to the direct service worker. More information about the Veronica Awards and the online application, are available at http://www.superstarfoundation.org/.
About Superstar Foundation
The Superstar Foundation is an organization committed to recognizing and rewarding great social service professionals for the invaluable work that they do. Dedicated to expanding the use of highly intentional, transformative relationships as the core of human services, the Superstar Foundation has administered the annual Veronica Awards since 2008. The Veronica Awards highlight and reward the efforts of the high-performing direct service professionals who embody this philosophy and have the data to demonstrate their performance.
Main contact:
Steve Butz
President & Founder, Superstar Foundation
steve(at)superstarfoundation(dot)org