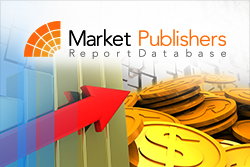 London, UK (PRWEB) September 25, 2014
The Swiss payment cards grew in both value and volume terms during 2009–2013. In terms of transaction value, the payment cards sector grew from USD 102 billion in 2009 to USD 136 billion in 2013, at an analysis-period CAGR of just over 3%, and is expected to post a CAGR of just less than 3% during 2014–2018 to reach to USD 161 billion in 2018. In terms of the number of cards in circulation, payment cards increased from over 16 million in 2009 to just over 20 million as of 2013, with more than 5% a CAGR, and are likely to post a forecast-period CAGR of just over 3% to reach a little less than 30 million in 2018.
A range of m-payment solutions were promoted in Switzerland during 2009-2013. Currently, such kind of payments are utilised at vending machines, parking facilities, and mountain cabs where a mobile phone signal exists. Both credit and charge card transaction values recorded just under 5% and a little more than 4% CAGRs, respectively. The increasing usage of credit and charge cards at POS terminals for purchases, underpinned by banks providing bonus programmes, cash back offers, reward points, and discounts at partner retailers, are expected to further boost card transaction values in the offing. With growth in the payment cards instrument type, card fraud surged marginally at around 1% CAGR over the review period, from USD 86 million in 2009 to USD 104 million in 2013. Banks and Switzerland's authorities periodically run card fraud awareness campaigns and prevention programmes to protect against card misuse.
New research report "Switzerland's Cards and Payments Industry: Emerging Opportunities, Trends, Size, Drivers, Strategies, Products and Competitive Landscape" worked out by Timetric is now available at MarketPublishers.com.
Report Details:
Title: Switzerland's Cards and Payments Industry: Emerging Opportunities, Trends, Size, Drivers, Strategies, Products and Competitive Landscape
Published: September, 2014
Pages: 101
Price: US$ 3,995.00
http://marketpublishers.com/report/finance_services/cards/switzerlands-cards-n-payments-industry-emerging-opportunities-trends-size-drivers-strategies-products-n-competitive-landscape.html
The research publication is a valuable source of authoritative information and unbiased insight into the Swiss cards and payments industry. It provides actual values for the national cards and payments sector in tandem with granular forecasts till 2018, unveils the diverse factors propelling the industry's expansion, offers a keen look at the important regulations that govern the domestic cards and payments marketplace. The report casts light on the competitive dynamics and offers detailed profiles of the top industry participants. Furthermore, core marketing strategies adopted by banks and other institutions for selling credit, debit, prepaid and charge cards in Switzerland are addressed in the study, too.
Reasons to Buy:

Take the right business decisions utilising trustworthy historic and present-day data relating to the market and each sub-sector covered.
Develop a deeper understanding of the key trends shaping the market landscape and of the opportunities for future growth.
Evaluate the competitive environment and find out more about the dominant companies.
Become abreast of the main marketing strategies that the various industry players utilise.
Receive knowledge about the regulatory landscape in Switzerland.
Trace the growth path of the country's cards and payments market through to end-2018.
More new market research reports by the publisher can be found at Timetric page.