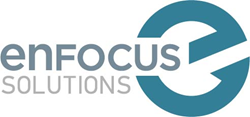 The enhancements in this latest release are designed to address the gap in available ITSM support tools.
San Antonio, TX (PRWEB) September 29, 2014
Enfocus Solutions Inc. has announced a new software release with enhanced business architecture functionality for better collaboration and communication between teams to support IT service management (ITSM) initiatives. The new functionality includes capabilities to support ITIL best practices and improve IT service portfolio design and management across the organization. The software release is available now.
"We have the solution for organizations that have adopted the ITIL framework for IT Service management to better manage investments in IT and to continuously improve the quality of service delivered to IT users," said Enfocus Solutions' President & CEO John Parker. "Unfortunately, there's a major gap in the market, and most organizations don't have the right tools to be efficient in ITSM, particularly in Service Strategy and Design. The enhancements in this latest release are designed to address the gap in available ITSM support tools."
Most ITSM tools are focused on service operations and automation of service requests from the service catalog. Enfocus Solutions' software now provides the necessary capabilities to manage the service portfolio and service design activities together.
The latest release provides the following new features and functions:

New Touchpoints—Achieving an excellent customer experience is vital in today's business environment. The best practice for managing the customer experience is through identifying and managing touchpoints, the instances that customers interact with the service. Touchpoints are now an integrated part of the architecture, enabling organizations to better manage how customers and users interact with the services provided. In the IT Service Portfolio, users may now record Touchpoints for related Stakeholder Personas.
Enhanced Relationships—Significant enhancements have been made to relationships between records in the Enterprise Portfolio, the software's business architecture repository. Maintaining this information in a repository allows critical compliance and processing information to be captured and maintained separately from requirements. This allows impacts on the business architecture to be easily identified. For example, users can easily identify the business processes that support a specific rule book, including the relationships between individual business rules and business process activities.
Improved Service Portfolio—Now, even more information can be documented about the organization's IT services, including the business processes they support and the enterprise data they're related to. Software users can easily maintain a central knowledge base of information regarding the relationships between business and technical IT services. In addition, infrastructure and application requirements may be linked to services to show complete requirements traceability to the delivered services.
Added Data Ownership—Information stays up-to-date and accurate with business architecture Data Owners. In the new release, users have the ability to document business and technical stakeholders as the record owners of various pieces of architecture, holding them responsible for maintaining the quality of the data. For example, Process Owners may now be record owners of business processes, making them responsible for maintaining metadata about their processes. Service Owners can now be record owners of IT services and maintain related service design packages (SDP) about the service.
Increased Tracking—Users have always had the ability to track project records and receiving notifications about their changes. Now, records in the Enterprise Portfolio can be tracked, as well. When users choose to track a record, they receive automatic updates whenever changes are made, increasing communication across the organization.
The software release is available now. 30-day free trials are available after a needs assessment.
About Enfocus Solutions
Enfocus Solutions is a provider of software and services to help organizations achieve business agility and deliver more value to customers with IT services and products. Enfocus Solutions' software and services enable organizations to implement agile best practices at all levels in the organization, ensuring customer needs are met. Enfocus Solutions fully supports the agile definition and maintenance of end-to-end IT and shared services, providing the capabilities to successfully enable change in the organization and achieve higher ROI.