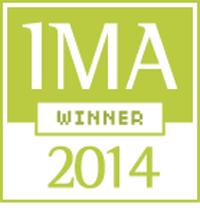 These awards reflect our commitment to providing our clients with the most creative and engaging design for their eCommerce sites
Chicago, IL (PRWEB) September 30, 2014
Lyons Consulting Group (LYONSCG), the premier digital agency enabling retailers, branded manufacturers and B2B merchants to realize their eCommerce potential, announced today that they received four design awards—two from the Interactive Media Awards™ and two WebAwards from the Web Marketing Association. The Interactive Media Awards™ awarded the agency Outstanding Achievement in Website Development and Best in Class in the eCommerce category for its work on the Bootlegger website. LYONSCG won Web Marketing Association WebAwards for Outstanding Website for Tool Parts Direct website and a Retail Standard of Excellence Award for the Bootlegger website.
"It is great to be recognized by both the Interactive Media Awards and The Web Marketing Association for our work on these eCommerce sites," says Richard Lyons, President and CEO of Lyons Consulting Group. "These awards reflect our commitment to providing our clients with the most creative and engaging design for their eCommerce sites so that they may fully realize their eCommerce potential."
The Interactive Media Awards™ recognize that the Bootlegger site reached a level of excellence that defines the web's most professional work. The judging consisted of criteria that included design, usability, innovation in technical features, standards compliance, and content. In order to win these awards, the sites had to meet strict guidelines in each area — an achievement only a fraction of sites in the IMA competition earn.
The WebAwards are the longest running annual website award competition dedicated to naming the best Web sites in 96 industries while setting the standard of excellence for all website development. Bootlegger.com and ToolPartsDirect.com were awarded WebAwards based on high scores in design, innovation, content, technology, interactivity, copywriting, and ease of use.
"As the premier eCommerce Digital Agency, LYONSCG has the expertise to deliver the highest level of quality of work to our clients," says David Barr, Executive VP and Co-Founder of LYONSCG. "The recognition we have received for these sites validates our position as a leader in the industry."
To see the award winning work on these sites, please visit http://www.bootlegger.com, and http://www.toolpartsdirect.com.
About Lyons Consulting Group
Lyons Consulting Group is the industry's premier eCommerce Digital Agency, serving brand, retail, and B2B organizations with tailored eCommerce solutions that maximize online potential. Headquartered in Chicago, the firm offers a full range of services beginning with Digital Strategy and Digital Marketing and extending through Experience Design, Platform Implementation, Application Development, Hosting and Support. The approach is holistic—to provide every client with a creative, robust and increasingly profitable eCommerce website. LYONSCG is eCommerce Realized!