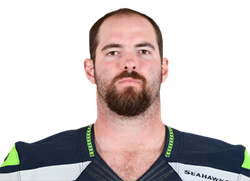 Seattle, WA (PRWEB) October 01, 2014
Seattle Seahawks Pro Bowl center Max Unger has agreed to work with Sports Marketing Partners, LLC (SMP) for endorsements and marketing partnerships.
SMP is sports marketing and consulting company based in the Seattle, WA area with expertise in endorsements, digital and social marketing and community and public relations.
Unger is working with the firm to help build his endorsement portfolio.
Unger played college football at the University of Oregon, where he was first-team All-Pac 10 in 2007 and 2008, as well as a First-Team All-American in 2008.
Unger, who is originally from Kailua-Kona, Hawaii, was drafted in the second round of the 2009 NFL draft by the Seattle Seahawks. During his tenure in Seattle, he has been a two-time Pro Bowler (2012, 2013) and was an important part of the Seahawks 2014 Super Bowl run.
SMP is excited to add Unger to its roster of athletes.
"We are very happy to have Max join the SMP family," SMP Principal Steve Schwartz said. "He's a great guy, funny and easy to work with; Max is unique because there are few active NFL players from Hawaii and he has strong ties to the Great Northwest. He has a lot of marketing potential. We're excited to help maximize his brand value."
You can learn more about Sports Marketing Partners on the company's LinkedIn page: http://www.linkedin.com/company/sports-marketing-partners.