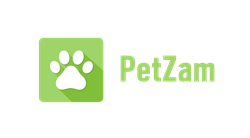 "PetZam's friendly interface empowers veterinarians to deliver sound medical advice through telemedicine."
SAN FRANCISCO (PRWEB) September 29, 2014
Pet Parents Will Access App to Gain Medical Input
PetZam, a new app and website using live video to connect pet parents to their veterinarians for one-on-one, real-time advice, launches today with an open invitation for vets to join as beta users. Pet parents, utilizing their mobile phone, can show their vet the exact health situation and get immediate advice regarding further medical attention. The service is a pay-per-session model and augments a vet's existing practice, tailored to their schedule.
The app also introduces a new revenue stream to vets by monetizing what is traditionally free, over-the-phone advice. Operating the app simultaneously strengthens the vet/client relationship due to the added convenience for pet parents. PetZam adheres to American Veterinary Medical Association guidelines for pet telehealth, ensuring clients only see their existing vets for all medical issues.
"Vets are losing clients to inaccurate and unregulated advice provided by unlicensed individuals on the Internet," said Dr. Oscar E. Chavez (BVetMed, MRCVS, MBA). "PetZam's friendly interface empowers veterinarians to deliver sound medical advice through telemedicine while adhering to all current veterinarian-client-patient relationship rules and regulations. PetZam gives vets back our voice, modernizes our profession, and finally helps us meet the demands of today's pet parent."
Eric Shank, PetZam founder, left his position as SVP of Design at a toy company with the goal of using mobile technology to solve everyday problems in innovative ways. Petzam was born after he rescued Sadie, a Boston Terrier with a penchant for trouble.
"In our first month with 'Hurricane Sadie,' my wife and I experienced a slew of triple-digit, late-night emergency vet visits, as well as small problems that got out of hand when we let them go too long," he said. Shank was shocked by the amount of bad advice on the Internet and longed for a way to connect with his vet in a convenient manner, combining the immediacy of the Internet with trusted care.
In an era where animals are bona fide members of the family, approximately 100 million households in America include smartphone users and pets. PetZam brings these two trends together and empowers vets and pet owners across the country, from small rural towns to big cities.
See PetZam in action, get more information and sign up at http://www.petzam.com.
###