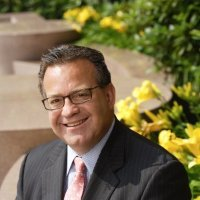 I am excited to facilitate a lively discussion with leading industry experts on how technology is changing the way students learn and teachers teach, on a global scale.
Boston, Mass. (PRWEB) October 01, 2014
Six Red Marbles today announced that CEO Bob Fogel will attend KIES2014 to moderate the "Education Technology" session at the INSEAD Campus in Singapore. This year's symposium focuses on global trends in technology, economy and policy that are causing the education industry to shift and adapt to meet the needs of learners worldwide.
"At Six Red Marbles, we know that technology, when done right, can play a transformational role in educating learners of all ages," said Bob Fogel, CEO of Six Red Marbles. "I am excited to facilitate a lively discussion with leading industry experts on how technology is changing the way students learn and teachers teach, on a global scale."
Fogel aims to engage the panel and audience in a conversation surrounding the pros and cons of technology trends in education like MOOCs, personalized devices, cloud services, and social media; opportunities and challenges associated with disruptive innovation; and the impact of increasing technological advancements on educational organizations and governments.
Panelists for the session include: Amit Garga, Partner, International Education Practice, The Parthenon Group; Benjamin Grubbs, Head of Education & Family Entertainment Content Partnerships, Asia Pacific YouTube; David Yeo, Chief Executive/Chief Learning Architect, Kydon Learning Systems Institute; and Harman Singh, CEO of WizIQ.
"The experience represented in this panel is impressive," Fogel said. "I look forward to an informative and energetic dialog resulting in important ed-tech takeaways for stakeholders throughout the education industry."
About Kaizen
Kaizen Private Equity invests in promising education companies with a keen focus on adding significant value post investment. The Kaizen team consists of entrepreneurial professionals who bring a combination of investment experience, domain knowledge and operations expertise across sectors including the Education sector. We invest in opportunities in which we can build long-term economic alignment with the existing owners. We form trusted relationships founded on a shared commitment to excellence and growth. Together, we develop strategy and execute to build a sustainable competitive position. At the heart of our partnership approach is direct communication guided by honesty and transparency. Through candid dialog and a trusted relationship, we define obstacles and align our collective experiences to achieve optimal growth.
About INSEAD
As one of the world's leading and largest graduate business schools, INSEAD brings together people, cultures and ideas to change lives and to transform organizations. These core values have enabled INSEAD to truly become "The Business School for the World."
About Six Red Marbles
Six Red Marbles is an award-winning creator of innovative digital and blended learning programs and educational solutions. As the largest U.S.-based provider of learning experience designTM, content development and education technology (edtech) services, the Company works on approximately 250 projects each year for more than 70 customers including publishers, schools, universities, foundations and technology companies. Having identified a set of Six Core Principles as part of its Natural Learning ApproachTM, Six Red Marbles is able to partner with customers to develop interactive and engaging products that support personalized learning for students across the early childhood to adult education markets. Backed by Calvert Street Capital Partners, a lower middle market private equity group, the Company is headquartered in Boston, Mass.; and has additional offices in Baltimore, Md.; Austin, Texas; and Delhi, India.