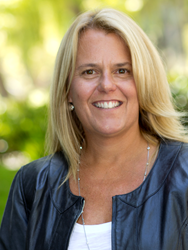 It is super important to have women sit at the table where decisions that affect our business and our lives get made.
Charlotte, N.C. (PRWEB) September 29, 2014
Nancy Novak, national vice president of operations at Balfour Beatty Construction, will moderate the Women in Construction discussion panel at Constructech magazine's Technology Day event on October 3, 2014, at the Sofitel San Francisco Bay Hotel. Novak will moderate an elite panel of women that represent some of the top construction firms in the industry.
Constructech magazine's Technology Day is an opportunity for contractors to identify how technology and data is being used throughout the industry and discover new trends that may revolutionize current methods. Over 200 guests are expected to attend this year's event.
The Women in Construction session will focus on how the role of women in construction has changed in the past year, specifically within the technology sector of the market. More than 800,000 women are employed in the construction industry and in the past 14 months, there has been a noticeable rise in women involved in their company's technology initiatives.
"It is super important to have women sit at the table where decisions that affect our business and our lives get made. We see things through another set of lenses and this is extremely valuable, not only for us as individuals, but also for the bottom line. The rewards and excitement of our dynamic business make every challenge worthwhile and I look forward to the opportunity to hear my peers' experiences on the Women in Construction panel next week," says Novak. Novak will generate discussions around the panel members' successes and challenges they have faced in construction, what technology initiatives they are involved in, and what advice they would give to other women in the industry.
###
About Balfour Beatty Construction
An industry leader for more than 80 years, Balfour Beatty Construction Services US provides general contracting, at-risk construction management, and design-build services for a wide variety of markets, serving clients in both the public and private sector. With more than 3,000 employees across the U.S., the company has been cited as a Top 10 Domestic Building Contractor and Top 10 Green Builder by Engineering News-Record. The company is part of London-based Balfour Beatty plc, a global infrastructure services business operating in more than 80 countries, with a worldwide commitment to providing assets that help societies function, develop, and thrive. To learn more about the company, visit http://www.balfourbeattyus.com or look for BalfourBeattyUS on Facebook, Twitter, and LinkedIn.