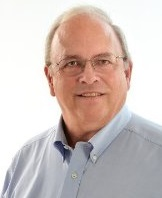 Albany, NY (PRWEB) September 30, 2014
SmartWatt Energy is pleased to announce that Kerry Stinson, Energy Engineer III, will be inducted as a "Legend in Energy" by the Association of Energy Engineers (AEE) at the World Energy Engineering Congress (WEEC) at the Washington Convention Center in Washington, DC on October 1st-3rd.
Stinson will join an elite list of notable energy industry professionals, authors and educators who have made significant contributions to the field of energy management. Inclusion on the list requires proven leadership, innovation and expertise within the commercial, industrial or institutional sectors of the energy industry. As an energy engineer with SmartWatt Energy, Kerry is responsible for engineering integrated energy efficiency projects throughout the east coast.
As the largest annual event of its kind, the WEEC draws over 16,000 AEE members across 90 countries, including 88 local chapters within the United States. In addition to the Legends in Energy award ceremony and a long list of networking events, the three day convention features a keynote presentation by President Bill Clinton and nearly a dozen professional training seminars and full-day workshops providing the opportunity to earn numerous professional licensing credits.
ABOUT SMARTWATT ENERGY, INC.
SmartWatt Energy is a unique energy-efficiency firm. It provides turnkey solutions for utilities, commercial, industrial and institutional clients and also develops proprietary software that streamlines internal workflow processes and provides comprehensive program reporting. SmartWatt Energy's three divisions use cutting-edge technologies, design and processes to take on and solve their client's toughest sustainability challenges:

The Commercial, Industrial and Institutional Division works with end-use clients throughout the United States to design and install integrated energy-efficiency projects. Clients look to SmartWatt Energy to provide large-scale savings through turnkey energy auditing, engineering, project management and installation services.
The Utility Programs Division contracts directly with utilities to manage their commercial energy efficiency programs. SmartWatt Energy's vertically integrated program delivery platform ensures utility program success and client satisfaction, because all elements of the utility program are handled by a talented, integrated, cross-functional team.
The Software Development Division creates customized, proprietary software applications to increase efficiencies and provide added value to utilities and national accounts clients.
SmartWatt Energy has won multiple Inc. magazine "Hire Power" awards and been named one of the "Fastest Growing Private Companies in the United States" on the magazine's annual 5000 list several years in a row. For more information, visit http://www.smartwattinc.com.