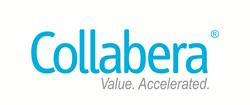 Morristown, NJ (PRWEB) September 30, 2014
Responding to the intensifying demand for sourcing IT professionals with highly specialized domain expertise and experience in Cloud Computing, Big Data, Analytics and Mobility, Collabera, a global leader in IT staffing and services, today unveiled new recruiting capabilities and managed service offerings focused on identifying and developing talent in these emerging technology areas.
Collabera's new capabilities include:

Emerging Technology Competency Units: These Competency Units (CUs) consist of highly specialized, experienced and focused recruiting teams which leverage Collabera's knowledgebase of 20-plus years in key industries to source and fulfill in-demand IT roles. The CUs help clients shorten the recruiting cycle for talent in highly specialized areas.
CLASS IT Services offering: CLASS (Competency Leveraged Advanced Staffing & Solutions) uses a customized IT services business model to give clients greater value beyond traditional staff augmentation, while also ensuring more predictable outcomes for their critical IT projects. Collabera's CLASS offerings include:
o Application Development and Maintenance
o Data Warehousing and Business Intelligence
o QA &Testing
o ERP Support
o Emerging technologies such as advanced mobility, Big Data, cloud and digital portals
o Infrastructure Management
Collabera's new emerging technology capabilities are led by a growing team of subject matter experts, who specialize in a mix of domains and technologies.
"Technologies and business requirements are changing at a breakneck pace, and most organizations struggle to implement projects in a timely manner," said Hiten Patel, co-founder and chairman of Collabera, Inc. "At the same time, companies large and small are experiencing a pent-up demand for specialized IT talent and managed services that leverage the most up-to-date skills and experience. With Collabera's investments in new emerging technology capabilities, we can help clients implement projects faster and more cost-effectively than through conventional staffing or services firms. We are already seeing strong interest from clients and prospects in these new offerings."
For more information about Collabera's emerging technology capabilities, please visit: http://www.collabera.com/it-services/emerging-technologies
About Collabera
With more than 9,000 professionals across three continents and 30+ offices, Collabera offers comprehensive, cost-effective IT staffing & services. We provide Fortune 500 and mid-size companies with high quality IT resources to meet talent needs through Staff Augmentation, Global Talent Management, Value Added Services through CLASS (Competency Leveraged Advanced Staffing & Solutions) Permanent Placement Services and Vendor Management Programs.
Collabera has been a leader in IT staffing for over 23 years and is one of the largest diversity IT staffing firms in the industry. We are known for our high-touch, customer-centric approach, offering our clients unmatched quality, responsiveness and flexibility. We are appreciated by our clients for our streamlined execution, highly efficient service and exceptional talent management that go above and beyond traditional staffing services.
Collabera Media Contact
Patricia Wilson
patricia.wilson(at)collabera(dot)com
973-889-5249