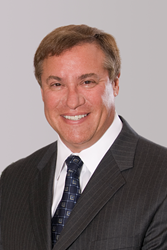 We designed our IntellaFlex line to be a smart investment for companies seeking reliable, scalable monitoring tools that improve network performance and reduce security risks.
Wilsonville, Ore. (PRWEB) September 30, 2014
APCON, a provider of intelligent network monitoring solutions, announced today its latest IntellaFlex switch at Interop New York 2014. The new IntellaFlex 3144-XR provides up to 144 1GE/10GE ports of non-blocking connectivity for a total throughput of 1.44 Terabits per second. The company will provide product demonstrations with media and attendees at booth 636 throughout the Interop Expo event, Oct 1-2, 2014.
"With businesses facing a barrage of attacks on an ongoing basis, defense and prevention is a 24/7 job. We designed our IntellaFlex line to be a smart investment for companies seeking reliable, scalable monitoring tools that improve network performance and reduce security risks," said Richard Rauch, president and CEO of APCON.
IntellaFlex 3144-XR Switch with the Multi Function Blade
Designed for enterprises requiring increased capacity and flexibility, this latest high performance IntellaFlex switch – combined with the IntellaFlex Multi Function blade – supports 144 ports of critical advanced monitoring functionality to extend network analysis tool life cycles and efficiencies.
The IntellaFlex's features and benefits include:

Support for APCON's best precision time stamping technology with sub 10nS resolution, supporting the most accurate timing sources in the industry and providing the highest port density for time stamping on the market.
Packet slicing to remove confidential data such as credit card numbers or healthcare information, allowing organizations to meet compliancy regulations. Packet slicing can remove unwanted payloads, relieving tools from processing unanalyzed data and increasing network monitoring and security tool performance.
Packet deduplication, helping to reduce the load on tools. The process eliminates copies before they arrive at the monitoring tool by examining and preparing every packet flowing from a tap or SPAN port within up to a half-second and passing along only one copy.
Modular hardware, ensuring high availability and ease of maintenance.
APCON's WebXR web management software embedded within the switch for point-and-click patching and management.
Multi Stage Filtering is APCON's new ingress filtering technique, and is unique to the industry. Multi Stage Filtering is managed within a graphical user interface and offers limitless flexibility in filtering rules. Providing pinpoint accuracy, APCON's Multi Stage Filtering stacks allow users to specify exactly the packets to be delivered through the switching fabric to each egress port on the switch. This eliminates the threat of oversubscribing tool ports and dropped packets, and maximizes switch and tool utilization and efficiency.
APCON Products on Display at Interop New York
In addition to the IntellaFlex 3144-XR switch, APCON will display the following products at booth 636:
IntellaFlex 3288-XR is a high-capacity, non-blocking network monitoring switch, offering connectivity of 288 10G signals for a total throughput of 2.88 Terabits per second. With redundancy, high availability and an extensible backplane, this switch is designed to meet the demands of increased traffic analysis in large data centers.
The IntellaFlex Multi Function Blade delivers the industry's highest packet deduplication, time stamping and packet slicing port density. The blade features 36 ports of 1G/10G Ethernet per blade, and up to 288 fully capable non-blocking ports in an 8RU chassis.
WebXR switch management software is a fifth-generation embedded GUI that simplifies configuration management and addresses the complexities of large-scale network monitoring deployments.
About APCON
For more than 20 years, APCON has consistently delivered smart, stable and scalable technology solutions to service providers and businesses seeking total data center visibility and security. Its customers are service providers and businesses ranging from mid-sized companies to Fortune 1000 enterprises in more than 40 countries. APCON's Series 3000 and IntellaFlex blades assure superior network monitoring while supporting traffic analysis and streamlining network management and security. For more information, visit us at http://www.apcon.com or follow us on Twitter @apcon.
###