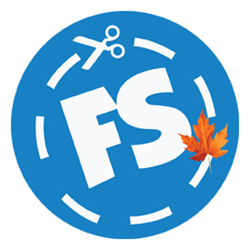 Toronto, ON (PRWEB) September 30, 2014
On September 12, 2014, Fabulous Savings launched its new and improved shopping website and blog. The website has an all-Canadian selection of coupons for online shoppers.
Updated with only the newest and freshest retail savings, shoppers will find active coupons for only the hottest brands and products. All coupons are updated daily to ensure shoppers can easily find the latest and best deals. Top brands include: Canada Goose, Victoria's Secret, Roots and much more.
Along with online coupons, Fabulous Savings helps Canadians beat high shipping costs with its list of Canadian stores with free shipping offers and free online delivery. The website also includes a big list of new customer offers for first time customers of select retailers.
"We want shoppers to find what they need fast and easily. You'll never see an expired coupon on the website. We only post the best deals, and we take down everything that doesn't work or is out-of-date. We created this for Canadians who love to shop," said Founder Michael Yack.
The new and improved Fabulous Savings provides exclusive product deals and secret sales not available anywhere else, all compiled by a team of insider shoppers.
-30-
About Fabulous Savings Canada
Launched in 2009, FabulousSavings.ca is one of the biggest and best coupon sites in Canada, offering free online coupons to shoppers across the nation. FabulousSavings.ca is the Canadian counterpart of FabulousSavings.com, a U.S. coupon website that has been helping Americans save money since 1999. Now it's Canada's turn! Our goal is to make saving money easy for Canadians, which is why we have free coupons for all shopping needs.