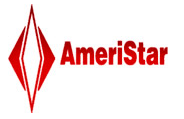 Mankato, MN (PRWEB) September 30, 2014
Ameristar Manufacturing has earned recognition in the John Deere Cost Reduction Opportunities Process (JD CROP). JD CROP, a supplier suggestion process, is part of Deere & Company's Achieving Excellence program. The Mankato, MN-based Company received the honor for providing cost-reduction ideas of outstanding quality, and for demonstrating commitment to continuous improvement. Company employees accepted the recognition during formal ceremonies held in Davenport, Iowa.
Ameristar Manufacturing, Inc. is a supplier of fabricated and stamped metal parts to John Deere's operation in Fargo, North Dakota.
Suppliers who participate in the Achieving Excellence program are evaluated annually in several key performance categories, including quality, cost management, delivery, technical support and wavelength, which is a measure of responsiveness. John Deere Supply Management created the program in 1991 to provide a supplier evaluation and feedback process that promotes continuous improvement.
AmeriStar Manufacturing was established in 1908 and has grown to be a full service metal manufacturing company. AmeriStar has steadily grown as a result of providing our customers with quality products and exceptional services. AmeriStar Manufacturing is your complete source for full service sheet metal fabrication, stamping, precision laserjet and waterjet cutting, welding and assembly, short run stamping & long run stamping. Our quality personnel and state-of-the-art equipment are ready to fabricate, stamp, cut, weld or assemble your metal components from prototype to large production quantities, with the quality you expect and deserve.