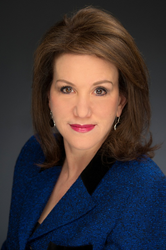 The U.S. Attorney's Office has become increasingly aggressive towards criminal defendants, often seeking both restitution and forfeiture judgments that effectively place defense attorneys' clients in financial "double jeopardy."
Philadelphia, Pennsylvania (PRWEB) September 30, 2014
Federal criminal defense attorney Hope C. Lefeber will educate her fellow federal criminal defense lawyers regarding issues related to restitution and forfeiture as part of a CLE for the Federal Community Defender Office for the Eastern District of Pennsylvania. More information on the Oct. 17 seminar in Philadelphia is available at http://www.pae.fd.org.
In addition to incarceration, criminal defendants have long faced the imposition of financial penalties for their crimes in the forms of restitution and forfeiture. These judgments, which can become far greater than the amount of loss that an individual defendant caused, are often executed upon immediately upon incarceration.
The U.S. Attorney's Office has become increasingly aggressive towards criminal defendants, often seeking both restitution and forfeiture judgments that effectively place defense attorneys' clients in financial "double jeopardy." Lefeber's CLE program will be geared toward helping defense attorneys protect their clients from these financially ruinous prosecution tactics.
"Even without any financial penalties, it's difficult enough for people to get back on their feet after completing a prison term," said Lefeber, who has practiced criminal defense law for more than 30 years. "The aggressive judgments the U.S. Attorney's Office is now regularly pursuing can destroy any remaining chance for normal lives these people might have. Attorneys need to learn about the approaches the U.S. Attorney's Office is using. There are ways to defend clients against these tactics."
In practice since 1979, Lefeber is an experienced and aggressive criminal defense attorney in Philadelphia. As a former Enforcement Attorney for the U.S. Securities & Exchange Commission, Lefeber uses the knowledge she gained while working for the government to best defend her clients facing serious state and federal charges related to drug offenses and white collar crime, including business and corporate fraud, mail and wire fraud, money laundering, financial and securities fraud, and tax fraud.
A member of the invitation-only National Trial Lawyers Top 100, Lefeber has been recognized by Thomson Reuters as a 2014 Super Lawyer. She has represented high-profile clients, published numerous articles, lectured on federal criminal law issues, taught Continuing Legal Education classes to other Philadelphia criminal defense attorneys and has been quoted by various media outlets, from TV news to print publications.
Learn more at http://www.hopelefeber.com/