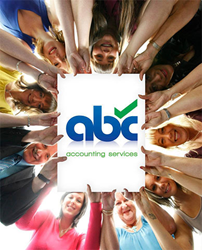 I would never leave Gainsborough, it is part of who I am and what ABC Accounting Services stands for
Gainsborough Lincolnshire (PRWEB UK) 30 September 2014
Belinda Darley started her accountancy firm in a porta-cabin in 2004 and now celebrates its 10 year anniversary with a growing team behind her.
She has taken the number of clients on the firm's books from 50 to over 1500 and has recently had the ABC Accounting Service's offices refurbished to accommodate growing demand. Belinda grew up in Gainsborough and the majority of businesses that her firm supports and services are from the area.
ABC Accounting Services was started because Belinda thought clients deserved a more tailored and cost-effective accounting service than the one large chains and franchises provided. The premises and charge-out-rates have always come second to straight talking communication and an open house policy.
Her local spirit is strong, Belinda proudly stated: 'I would never leave Gainsborough, it is part of who I am and what ABC Accounting Services stands for – we have tons of local clients that pop in for a chat or just a natter all the time. This town is going in the right direction commercially and I am very happy to be part of its future.'
Of her ten years in business she had this to say: 'you never get chance to relax and take stock of what you have accomplished. But, when I think about what I had when I started this company and where I am today it makes me want to laugh out loud in disbelief, grin, and cry, because it is so much more than I ever planned'.
Belinda has spent time passing on her knowledge and experience to local entrepreneurs and businesses via local events and through a string of free one to one session. She is keen to spread the message far and wide that business is for everyone, provided they had the determination to see it through, and the intelligence to embrace mistakes and face them head on.
The Corringham Road premises will be home to some very proud and somewhat emotional team members as they reflect on what they have achieved over the past 10 years. They will be celebrating ten years to the day in business on the 4th October with a few drinks in town courtesy of the boss!
About ABC Accounting
We are ABC Accounting Services. We're not your average accountants, we're different – refreshing to work with and totally committed to providing an unbeatable level of service.
Our roots are firmly planted in Gainsborough, and the Lincolnshire area though we do also have clients all over the country.
This site is constantly updated so that it stays informative and is full of downloadable forms and guides designed to help you make sense of your bookkeeping, payroll and accountancy needs.
Our focus is on approachability and we have made service and communication our priority. It all starts with our team of professionals…