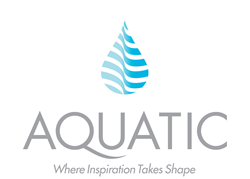 Aquatic's new Corona facility is the latest stride in taking our business to the next level. It will benefit both regional customers as well as those around the country.
Anaheim, California (PRWEB) October 01, 2014
Aquatic – the leader in innovative and inspirational bathware – today announced that it is again expanding its nationwide network of manufacturing facilities with the opening of a new 26,000 square-foot, multi-purpose facility called "The Lab" in Corona, California.
This is the second time in as many months that Aquatic is adding significant operational capacity, reflecting growth of the company's business, especially as the housing market continues to gain strength. With the new Corona location, Aquatic now has seven facilities strategically located across the United States for efficiently meeting customers' needs.
In July, Aquatic announced expansion of manufacturing, mold production and shipping at its Elizabethtown plant in Central Pennsylvania to enhance customer service in the Northeastern United States.
"Aquatic's new Corona facility is the latest stride in taking our business to the next level so it's an exciting development for everyone involved with the company," said Stuart Leigh, President, Aquatic. "Because of its comprehensive nature, our Corona operation will benefit both regional customers as well as those around the country."
A quick 30-minute drive from Aquatic's corporate headquarters in Anaheim, The Lab has a large warehouse and distribution center to ensure that Southern California customers have quick and easy access to the company's products. Inventory includes top sellers for quick-turn and will-call availability. Aquatic also offers regional delivery programs out of the Corona distribution warehouse.
Additionally, The Lab is a location for jetting and accessory assembly of hydrotherapy and Freedomline products. Aquatic craftsmen here will add hydrotherapy systems to acrylic shells made at the company's Yelm, Washington plant and fittings to the accessible units produced in Moapa, Nevada.
Scheduled for an October opening, a new showroom and meeting space will allow customers and company employees to see, experience and receive training on a representative cross-section of Aquatic products. These include fully-functional hydrotherapy models as well as accessible, DuraCore(TM), A2 Composite and newly-released tubs and showers.
With relocation of the R&D function from Yorba Linda (near the Anaheim office) to Corona, there now is more space for creating and testing prototypes. Lab visitors can collaborate with on-site product development professionals by evaluating and offering feedback on products in development – while there is still time to influence final designs.
About Aquatic
Aquatic offers the largest and most innovative selection of tubs, showers and bathware accessories. The company's world-leading Hydrotherapy, Everyday and Accessible lines include more than 300 products for virtually every need – all inspired and made in America. Based in Anaheim, California, Aquatic serves distributors, builders, plumbing professionals, architects, designers and consumers through a nationwide network of state-of-the-art facilities for manufacturing, distribution and support. For more information, visit http://www.aquaticbath.com.
# # #
Media Contact:
Susan Tull, susantull(at)aol(dot)com, 512.577.2956