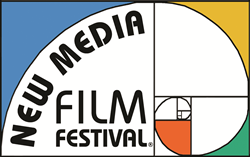 Makes the cutting edge accessible. Huffington Post
Los Angeles CA (PRWEB) September 30, 2014
In the world of New Media, content creators and filmmakers can now monetize your content regardless of what their total running time is (TRT). Filmmakers and content creators can monetize their creations to help fund their next project and/or repay investors. This supports advancement for these vetted creators careers.
Recent distributed content culled from New Media Film Festival submissions includes Web Series, 3D, Animation, Digital Comics, Machinima, Mobile, Tablet, Shorts, Documentaries, Features, LGBT and Music Videos. Some of the titles are:
A CALL FOR VALOR
A DIFFERENT CORNER
A FORK IN THE ROAD
ADDICTIONS
AGAINST THE WALL
D.I.V.A
FALLEN BLUE HEROES
FOURTH TRIMESTER
GET'EM HIGH
GOALKEEPER AND THE VOID
GROWING UP GUIDE PUPS
INNER WORLDS OUTER WORLDS
KUNG FU MAN
LAPS
LE MORTE
MASTERMIND
MIRAGES
MONSTER MESH
OF LOVE AND BETRAYAL
RE:LEASE
REBELS DAYDREAM
ROOM 32
THE DARK PROPHET
THE ELEPHANT MANS JOURNEY
THE LAST JOB
THE ULTIMATE BETRAYAL
YU SOLVE
NEGATIVE SPACE
HOLLYWOOD KILLS
INTERVENTION the web series
THE RED BIKE
WE HEAR YOUR VOICE
There is huge potential in new media, and the ability to tell stories in a highly creative manner, there is scope for some truly groundbreaking and compelling work. New Media Film Festival helps discover and cultivate this kind of work.
The 6th Annual New Media Film Festival is slated for June 9 & 10th 2015 in Los Angeles CA.