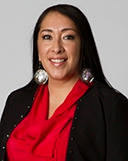 There is an historic opportunity to bridge the digital divide and bring the necessary technology and broadband coverage to the many areas of Indian country that have long suffered from large scale coverage gaps and an underdeveloped infrastructure."
Seattle, WA (PRWEB) October 01, 2014
Full service law firm Garvey Schubert Barer has announced they are co-planning a conference that will take place at the Tulalip Resort Casino, Tulalip, WA on Oct 15-16, 2014. The Taking Smoke Signals Digital Telecom Conference will focus on bringing broadband to tribal lands and is co-sponsored by Washington Broadband, Washington OneNet, Affiliated Tribes of Northwest Indians Telecommunications Committee and Arizona State University American Indian Policy Institute. Tribal leaders will have the opportunity to learn how to build the infrastructure needed to go digital by doing it themselves or by developing partnerships with larger broadband carriers.
The Problem That Needs to Be Addressed:
On reservations in rural Alaska and rural Hawaii, many schools, libraries and healthcare facilities who serve Native communities are still on dial-up or have connectivity that is unreliable, slow and non-existent. Often even basic telephone connectivity (dial-up) falls far below the national average. The lack of reliable broadband has an adverse impact on many aspects of healthcare, education, transportation and commerce. Current research indicates that within Indian Country, broadband coverage is less than 10% per capita. Broadband blind spots or the absence of broadband internet and telecommunication connectivity has a negative impact on tribal sovereignty and self-governance. As a result the population is vastly underserved and unable to partake in the basic education, healthcare and transportation services that most areas of the United States take for granted.
Taking Smoke Signals Digital Will Give Tribal Leaders a Toolkit:
The Taking Smoke Signals Digital Conference is being planned and organized by Garvey Schubert Barer (GSB) attorneys, Lael Echo-Hawk and Judy Endejan, John Crigler, Melodie Virtue and Colin Andrews, who will give tribal leaders a toolkit to begin exploring the opportunity of bringing high speed broadband to their organizations and communities.
According to GSB Attorney Lael Echo-Hawk, "Without access to broadband, Native children are unable to receive the education or access to healthcare that their peers receive. There is an historic opportunity to begin to bridge the digital divide and bring the necessary technology and broadband coverage to the many areas of Indian country that have long suffered from large scale coverage gaps and a severely underdeveloped infrastructure."
The Federal Government Has Made Considerable Funding Available:
In recent years, the federal government has realized that not having reliable access to high-speed internet and telecommunication to support business, economic development, education and healthcare furthers the incidence of rural poverty and impedes economic development in tribal lands. The Federal Communications Commission (FCC), USDA, and the Bureau of Indian Affairs (BIA), among other organizations, have been talking about the telecommunications and internet gaps in Indian Country. There is widespread understanding that broadband promotes e-commerce and provides the infrastructure for economic development that has many beneficial applications for education, healthcare, telemedicine, and transportation services. Over $255 million in funding to provide new broadband was authorized in December, 2013 from the FCC's Connect America Fund* in order to connect nearly 1 million people who lack service. Adding the $255 million in funding brings the total Connect America Fund* to nearly $403 million.
*The Connect America Fund is part of the FCC's initiative to bring broadband access to rural communities.
According to GSB Attorney Judy Endejan, "We want tribal leaders to feel empowered and knowledgeable, and to know they can find the federal, state and private resources to bring broadband into Indian Country. We are tremendously excited about the opportunities."
Speakers and panelists at the conference are a veritable who's who with respect to matters related to Indian country and broadband:
Geoff Blackwell, Chief, FCC Office of Native Affairs and Policy
John McCoy (Tulalip), Washington State Legislature
Howard Brown, Tulalip Data Services
Chris St. Germain, Nez Perce Tribe, Broadband Coordinator
Randy Harris, Quinault Indian Nation
Andrea Alexander (Makah), ATNI Telecommunications Committee, Moderator
Ralph Anderson, President & CEO, Bristol Bay Native Association
Chairman TJ Greene, Makah Nation
Kevin Lenon, Vice Chair, Sauk-Suiattle Tribe
Monica Babine, OneNet
Randy Evans, Evans Law, PLC
Leslie Wheelock (Oneida), USDA
William Cornelius (Oneida), Baker Tilly
Trudy Skari, MT Broadband
Ron Flavin, Grants Expert & Funding Strategist
Aside from addressing challenges to broadband and how to get funding, the conference will also explore the success stories of tribes who have built their own communications infrastructure that improved the tribal economy, public safety, education and health care. The conference is free to attend and open to tribal leaders, telecommunications carriers, the federal government, IT and industry professionals, and the members of the press who are interested in bridging the digital divide. Please RSVP Taking Smoke Signals Digital Telecom Conference.
For latest updates about the conference and other matters related to broadband and tribal lands, please refer to Smoke Signals Indian Law, the popular blog authored by Lael Echo-Hawk. On Twitter follow Lael Echo-Hawk @laeleh or follow Garvey Schubert Barer @gsblaw.
About Garvey Schubert Barer
Since its founding in 1966, Garvey Schubert Barer has been a full-service law firm representing established market leaders, newly launched enterprises, and governmental entities, both nationally and internationally, with a special focus on the Pacific Rim. Garvey Schubert Barer has counseled clients across virtually all industry sectors, with a special emphasis in international trade and transportation, maritime law, healthcare, hospitality, technology, land use and environmental, Indian law and government contracts, labor and employment, manufacturing, financial services, real estate, communications, media, and information technology, and sports and entertainment. Garvey Schubert Barer represents a broad range of public and privately-held businesses, investment firms, financial institutions, family owned businesses, nonprofit organizations, government entities and individuals. The firm has offices in Seattle, Portland, Anchorage, Washington, D.C., New York and Beijing. For more information, please see http://www.gsblaw.com.
-30-