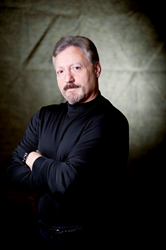 Even the smallest hospice care facility today is a technology hub
Greensboro, NC (PRWEB) October 06, 2014
Managed IT security provider Secure Designs today announced the launch of the nation's most affordable, easy to use suite of outsourced network security, email encryption and compliance solutions specifically designed for the needs of hospice and end of life care organizations.
"Even the smallest hospice care facility today is a technology hub," said Larry Cecchini, President and CEO of Secure Designs. "Not all organizations have the internal resources or budget to provide secure access to network resources, protect confidential patient information in email exchanges, and ensure the network is available to all who need it. We are providing that service at industry-leading affordability so that any hospice care facility can focus on their key task of patient care without fear of security breaches or fines for non-compliance."
Securing the network and staying compliant with HIPAA and other regulations is a challenging and costly task for smaller healthcare organizations. Secure Designs' new offering not only incorporates comprehensive, 24 x 7 managed security, anti virus, anti spam and intrusion prevention, but also a new, hosted email encryption service that allows subscribers to communicate seamlessly and securely from inbox to inbox.
Features of the Secure Designs hosted email encryption system:
Secure Designs' new email encryption service enables Hospice and End of Life Care Organizations of any size to safely communicate with anyone in the world without compromising patient confidentiality.

Easily ensures privacy and meets regulatory compliance requirements
Allows subscribers to communicate seamlessly and securely inbox to inbox
Directs non-subscribers to a secure website where they log in to access email
Provides automatic scanning of all content and attachments to ensure security
Enables organizations to access a hosted solution with no hardware requirements
Centralized, policy based email encryption to assist with regulatory compliance
Features of Secure Designs' Hospice and End of Life Care IT Security Services:
Secure Designs' expert teams provide the nation's most affordable, easy to implement, turnkey security solutions covering key perimeter defense needs including:

Smartphone Email Secure Access
24 x 7 Managed Internet Firewall Security
Advanced Email Spam Filter & Virus Scan Protection
Mobile, site to Site, and Vendor VPN Management
Website Content Filtering
Intrusion Prevention Service (IPS)
Email Encryption Services