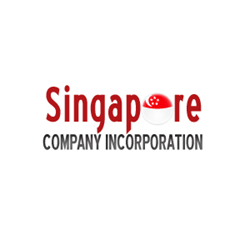 the most common methods of accepting credit card payments online include using only a payment gateway account also known as a third-party merchant , or by using a merchant account, which also requires a payment gateway account to process payments
Singapore (PRWEB) October 02, 2014
With the growth of e-commerce in Asia-Pacific in general, and Singapore in particular, more and more companies are using the city-state as a test-bed for their online marketing and sales strategies. To aid in this, Singaporecompanyincorporation.sg, a portal for company registration services in Singapore, has published a detailed guide on the various payment options these companies can use to undertake their e-commerce businesses.
"The most common methods of accepting credit card payments online include using only a payment gateway account also known as a third-party merchant, or by using a merchant account, which also requires a payment gateway account to process payments," said Ms. Cheryl Lee, manager at Singaporecompanyincorporation.sg.
In Singapore, few examples of merchant accounts are DBS Merchant Payment Services and Standard Chartered's Merchant Solutions.
These merchant accounts are accompanied by an online credit card transaction handler such as PayPal, which interacts with the card issuer's bank to authorize the credit card in real time when a purchase is made on a website.
Two popular services offered by PayPal related to this are Website Payments Standard and Website Payments Pro.
Aside, there are a plethora of third-party merchants providing payment gateway accounts, of which the most popular in Singapore is called NETS. Owned by Singapore's largest banks – DBS Bank, OCBC Bank and United Overseas Bank (UOB), and designated as a national payment system by the Monetary Authority of Singapore, NETS has a payment gateway called eNETS that accepts credit and debit card payments, as well as direct debit.
Other third-party merchants options prevalent in Singapore are Wirecard AG, GTPay and Asia Pay.
"Our guide, in a separate section compares the merits and demerits of both merchant and payment gateway accounts, and advises on which route to take. In general, for a Singapore-incorporated company, setting up a local merchant account along with a payment gateway account is the prefrred way. The company gets an online e-commerce presence as well as can catch hold of the service provider if things go awry," added Ms. Lee.
But for a foreign firm, setting up a merchant account in Singapore can be troublesome.
"Such firms can set up an offshore company in Marshall Islands and use a third-party payment gateway such as PayPal to carry out e-commerce transactions in Singapore," she concluded.
-END-
To view the full guide please click here
About SingaporeCompanyIncorporation.sg:
SingaporeCompanyIncorporation.sg is a portal for entrepreneurs and professionals who want to have a presence in Singapore. It is also a provider of company incorporation, as well as the related taxation and relocation services in Singapore.
80 Playfair Road
Singapore 367998
65 6850 5280
info(at)singaporecompanyincorporation(dot)sg
[http://www.singaporecompanyincorporation.sg