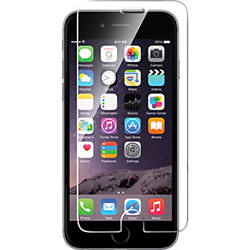 "We are excited to launch our famous Anti-Crack series, says Jose Guillen, Partner.
Bayside NY 11364 (PRWEB) October 03, 2014
CellularOnly, A Cash & Carry wholesaler for GSM phones and accessories, announces the availability of its full line of Tempered Glass Screen Protectors for the iPhone 6 and iPhone 6 Plus. Uncompromising screen clarity with protection, CellularOnly's accessories provide the maximum defense from impact, shock or scratches.
"We are excited to launch our famous Anti-Crack series, 9HG 2.15 D Tempered glass for Apple's iPhone 6 and iPhone 6 Plus," said Jose Guillen Partner at CellularOnly. "Our Tempered Glass is crafted with quality materials to ensure world-class defense that won't sacrifice functionality."
CellularOnly provides to all mobile retailers - such as corporate stores, multi carrier, mom & pop business and bodegas top notch quality accessories for more than a decade. Due to the convenience of being located on the service road of the LIE in Queens, CellularOnly has been called a "blessing to retailers in Brooklyn, Bronx, Queens as well as Long Island". Their full line up of branded and OEM Chargers and Cases are carried by most Metro PCS & AT&T locations and are now making their way into New Simply Pre-Paid stores by T-Mobile.
CellularOnly Tempered-glass screen protection with ion exchange technology provides unrivaled strength and durability. The ultimate impact and scratch protection offers perfect clarity and adhesion with an added anti-smudge coating. The original tempered-glass featuring precision surface etching to reduce glare, an exceptionally clear matte finish to reduce fingerprints, and extreme impact and scratch protection. CellularOnly has been wholesaling Tempered glass for Samsung Galaxy S4, Galaxy S3, Note 3, Note 4, iPhone 5, iPhone 5s, iPhone 4, iPhone 4s and many other models for years now.
Complement your Tempered Glass with one of their OEM range of cases, which have laser precision and fit the phone perfectly.
About CellularOnly
Founded in 1999, CellularOnly has been committed to offering top-quality mobile accessories to retailers at a competitive price. The company prides itself in providing products, service and delivery that customers notice as a step above the rest. CellularOnly is an importer as well as an OEM distributor of quality mobile device accessories that keep up with today's active lifestyles. Learn more about CellularOnly by visiting http://www.cellularonly.com, http://www.facebook.com/cellulaornly Twitter @cellularonly. Or Instagram @cellularonlytm