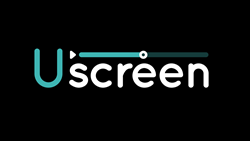 "Our platform was designed to put customers first. We interviewed hundreds of potential end users to get feedback on what they wanted, and are proud to offer a totally customer-centric video experience."
Rockville, MD (PRWEB) October 09, 2014
To maximize viewers' video experiences, Uscreen.tv has launched an innovative, state-of-the-art platform that makes it easier and more convenient for customers to rent, buy and subscribe to videos from such leading publishers as Hoopnotica, Mazzarella Media and GoLoad Indie Films.
Ideal for training videos, educational videos, films and movies, this revolutionary new service allows video distribution in an omni-channel format with publisher build-and-link abilities. Publishers can sell their videos directly to their target audience, customize chapters and build video menus. Uscreen unique platform accepts MP4 videos, and features menu customization in a similar manner as DVD per video.
"Our platform was designed to put customers first," explained David Wilkins, director of sales for Uscreen. "We interviewed hundreds of potential customers to get feedback on what they wanted, and created a platform that offers ease of use, the features that they requested, and a vast array of videos to rent, buy or subscribe to. We're proud to offer a totally customer-centric video experience."
Viewers can see content by streaming it online, or by downloading it to their phones, tablets, TVs or Apple Airplay. Supported devices include all versions of iPhone and iPad, Android 4.0.0 and above, and all PC and Mac browsers.
Artists and publishers can now have a staging area that gives them full control over their video content and includes optimum security and DRM copy protection. Uscreen's analytics package gives publishers inside statistics for tracking users that view the videos, as well as the top-viewed chapters, locations and specific devices utilized.
About Uscreen
Launched in 2013 and based in Rockville, Maryland, Uscreen (http://www.uscreen.tv) is an innovative platform that enables users to rent, buy or subscribe to videos directly from publishers' websites via one user-friendly digital storefront. Video distribution in an omni-channel format with build-and-link abilities provides publishers with online security and measurable analytics, while viewers enjoy unparalleled convenience and ease-of-use in one state-of-the-art video portal. For more information, call toll-free 1-877-626-3374.