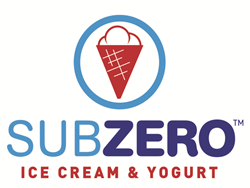 Altoona, PA (PRWEB) October 03, 2014
Cherie Brandt will be opening a branch of America's original nitrogen ice cream shop, Sub Zero Ice Cream & Yogurt, in Altoona, PA the week of Oct 5-11. The business is located at 1002 Logan Blvd STE 116 Altoona, PA 16602 . The branch will be conducting its official grand opening Nov 7.
During the Altoona soft opening there will be free nitrogen popcorn given out to each customer. For the grand opening, the business will have an official ribbon cutting ceremony. This event will be covered by a live radio broadcast, along with the rest of the grand opening weekend festivities.
Brandt is excited to get involved in the community, and plans to conduct many social media campaigns. One she is particularly excited to begin is the "My Creation" contest, prompting customers to post photos of their creations. For more information on give-a-ways and contests find the Altoona Sub Zero Ice Cream & Yogurt on Facebook, Instagram, and Twitter.
To find out more information contact Cherie Brandt:
Email: cherie.brandt(at)yahoo(dot)com
Phone:814-329-9221