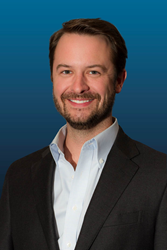 Will brings a broad level of experience across purchasing, selling and transporting barrels. - Jim Imbler, First River Energy president and COO
Denver, CO. (PRWEB) October 06, 2014
First River Energy LLC today announced it has named William Breaux director of crude oil marketing. In this role, Breaux will focus on purchases and sales of crude oil throughout the First River Energy system, with an initial focus on the DJ and Permian basins.
"Will brings a broad level of experience across purchasing, selling and transporting barrels," said Jim Imbler, First River Energy's president and chief operating officer. "I look forward to working with him to provide seamless connections between producers and markets."
Before joining First River Energy, Breaux was manager of business development for the Rockies region for Blueknight Energy Partners. Previously, he was director of business development for QC Energy Resources, where he successfully built a crude oil hauling business in the DJ, Bakken and Powder River basins. This followed a position as a senior analyst, marketing, for MarkWest Energy Partners and management and marketing positions at Atlas Commodities LLC and Plains Marketing, L.P.
"First River Energy is positioned to dramatically improve the value chain for smaller independent producers," Breaux said. "I look forward to working with this high-caliber management team to evolve crude oil logistics and give our customers the sophisticated infrastructure and real-time information they need to run their operations optimally."
Breaux has a bachelor's degree in political science and geology from the University of Houston.
To learn more about First River Energy's oil gathering and marketing solutions for small independent crude oil producers and end users, reach Breaux at marketing(at)firstriverenergy(dot)com or (720) 545-2266.
About First River Energy
First River Energy is a Denver-based based crude oil midstream company focused on evolving energy logistics through seamlessly connecting producers to markets. For more information, visit http://www.FirstRiverEnergy.com.