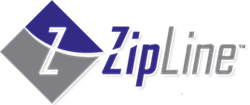 "We are a progressive company and want a name that reflects this. ZipLine implies action. It speaks to speed and connectivity."
Las Vegas, NV and Coconut Creek, Florida (PRWEB) October 06, 2014
National Payment Card Association (NPCA), an alternative payments pioneer and provider of some of the most successful mobile and card-based decoupled debit (ACH) payment solutions, today announced it will rebrand as ZipLine.
Happening on the heels of the company's appointment of Stephen Goodrich as CEO, the rebranding reflects ZipLine's intense focus on providing next generation payment solutions and services that deliver extremely compelling value to merchants and consumers, a company official said.
"Our old brand implied card-based solutions for the most part, but with successful mobile payment and loyalty initiatives, we began to consider alternative branding," Goodrich said. "We are a progressive company and want a name that reflects this. ZipLine implies action. It speaks to speed and connectivity."
The company's tag-line 'The Rewarding Way to Pay' also describes ZipLine's strategy of using decoupled debit as a highly effective loyalty tool.
The company began in 2005 as S&H (Sperry and Hutchinson) National Check Card, and soon transitioned to National Payment Card Association, the company's name for the past seven years. But company officials felt the time had come for a name that reflects its overall vision and mission, which is to provide merchants with low-cost, user friendly, data rich, secure payment solutions that help drive higher margin sales.
"Steve and his team are making things happen," said Greg Parker, CEO of Parker Companies in Savannah, GA. "They've been an invaluable partner to Parker, helping us lower acceptance costs and engage more effectively with our customers. We like the new ZipLine branding and what it conveys."
The ZipLine announcement also marks the company's entry into markets outside its current verticals, creating significant growth opportunities in the automotive 'connected car' space, as well as in pharmacy, grocery and quick serve restaurant (QSR).
ZipLine, a leader in decoupled debit (ACH) payments and the largest processor of mobile payments in the C-store vertical, ultimately strives to become the de facto standard in decoupled debit while continuing to develop innovative new payment solutions by leveraging emerging technologies around mobile, data and analytics.
"Our capabilities give us unique positioning in the market," said ZipLine CIO Danilo Portal. "Our success and exceptional growth is a result of creating innovative solutions that deliver substantial value to our merchant partners and their customers."
About ZipLine
ZipLine, formerly National Payment Card Association (NPCA), pioneered decoupled debit and developed and manages some of the most successful decoupled debit programs in the United States. The company's mission is to provide low-cost, merchant friendly, data rich, secure payment solutions and services that deliver compelling value to merchants and consumers. For further information about ZipLine, visit the Company's website at: http://www.ZipLine.biz