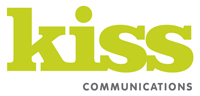 Companies need to understand that mobile and access to the internet via a mobile device is now the 'norm'. Consumers are constantly connected, moving between devices, often multi-screening."
(PRWEB UK) 6 October 2014
John said: "Despite the compelling evidence it may come as a shock to discover that a staggering 45% of businesses do not have a mobile site or app and only 30% consider it a top priority for development. Companies need to understand that mobile and access to the internet via a mobile device is now the 'norm'. Consumers are constantly connected, moving between devices, often multi-screening."
As new devices come on the market and specifications become more diverse, it becomes increasingly important for businesses to optimise their website to deliver a seamless experience between devices. Businesses can no longer bury their heads in the sand; a mobile-friendly site is essential for business growth and lasting customer relationships. According to Google's Think Insights, if a user lands on your mobile website and is frustrated or doesn't see what they are looking for, there's a 61% chance they will leave immediately and go to another website.
John continued: "It is not realistic to think a shrunken version of your website will match a consumer's needs. Website design and development should begin with mobile and tablet and escalate up to a desktop screen. Design should be responsive and cater for all screen sizes helping to create a seamless brand experience.
"There are two options when creating a mobile-friendly website, mobile or responsive design. Responsive design requires one website which is cleverly coded to adapt to any screen size and device. Alternatively, a second mobile only website can be developed which provides a separate presence to a desktop site but is not designed per screen size. We would always advise responsive design over mobile as whatever new devices come on the market, the site will work effectively because it is designed for screen size not device."
Here are three websites that John believes really challenge effective website design:
"The Celebrity Couch website is image-led, but the images scale and move seamlessly and the whole site translates to mobile very well. Importantly, they also have rich and engaging content. The result is the same great experience across all platforms.
"E-commerce is incredibly important to any retailer, particularly across mobile platforms. eBags have been very successful at this, creating a website that is highly efficient and simple to use, especially on mobile. The site is clean, fresh and easy to navigate.
"Finally, a company's website must cater to its audience. KISS Communications worked with TTP to produce a mobile first site, which is highly intuitive on this platform. The website scales up perfectly to other platforms and like TTP, pushes the boundaries of what is technically possible."
Recently KISS has created a number of highly responsive websites including:

If you wish to discuss the development of your website Call on 01223 911 123 or email: john(at)kisscom(dot)co(dot)uk
About KISS
KISS is the creative agency that clarifies the complex. We are experts at immersing ourselves in the complex things you do to emerge with focus and clarity to create ideas that will worry your competition.
With specific and in-depth expertise in working in Healthcare, Science, Technology and FMCG our ability to cut through complexity and successfully deliver a single-minded proposition has been instrumental in us winning a fantastic range of blue chip, SME and disruptive start up clients.
We work with ambitious brands that passionately believe they can change the world and need an agency that can match these ambitions.
We work with ambitious brands that passionately believe they can make the world a better place and need an agency that can match these ambitions. Our clients include: Bayer CropScience, Pizza Hut, IXICO, One Nucleus, Horizon Discovery, IMRG, Schneider Eurotherm, IMServ, Biochrom, Northern Health Science Alliance, The Technology Partnership, PraxisUnico, SBRI, Health Enterprise East, Push Energy, Agalimmune , Royal Society of Chemistry, Argenta, BioFocus, 8 Solutions, Johnson Matthey, Booking.com, Bosch and PWR+, Snap-on Industrial, Alimentary Health and BlinkPipe.
With offices in Cambridge, London and Oxford, we are strategy-led and successfully integrate branding, advertising, digital and public relations.
For all the latest KISS news, events and marketing insights, please follow us on Twitter, LinkedIn, Google+, and like us on Facebook.
For further information, please contact the PR team:
Amy Sadler/Victoria Ellis/Justine Smith
T: 01223 911 123
amy(at)kisscom(dot)co(dot)uk