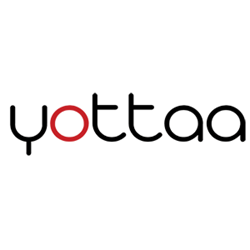 Boston, Mass. (PRWEB) October 07, 2014
Angel Hot Soft, a full-service web development agency, has partnered with cloud-based application optimization provider Yottaa to deliver exceptional web experiences for online businesses.
AHS is a leading developer of custom web applications and a trusted strategic technology counsel for corporate customers. The company will leverage Yottaa's automated application optimization technology to enhance end user engagement on client projects. AHS will also function as a strategic reseller of Yottaa's patented cloud-based automation platform that enables businesses to optimize end user experience in real time.
"At AHS we're driven by a desire to provide exceptional technology services to our clients, with Yottaa on board as our partner we can go even further. Many projects had in the past limitations when it came to optimization, now with Yottaa's contribution and our expertise we will overcome all those challenges" said Marius Ion, CEO of Angel Hot Soft. "In Yottaa, we found a partner motivated by the same passion - Yottaa ensures dynamic end user engagement is prioritized for every AHS client."
Both AngelHS and Yottaa possess expertise in optimizing eCommerce software and platform technologies, including the Magento eCommerce platform. This commonality and a shared commitment to innovate web experiences makes the agreement a natural fit for both companies.
Yottaa CEO Vick Viren Vaishnavi said, "Angel Hot Soft has an exceptional track record that solves online and mobile experience challenges for each customer's unique context. Yottaa is excited to partner with them to further empower AHS to deliver clients value on every project."
About Yottaa
Yottaa provides a leading cloud-based automation platform that enables businesses to optimize end user experience in real time to drive business impact for their online and mobile applications. Yottaa's patented ContextIntelligenceTM architecture allows businesses to manage, optimize and secure end user experience in real time without requiring any infrastructure or application changes. With on-boarding times as low as 10 days using the Yottaa cloud service, customers typically experience significant, measurable top line and bottom line impact to their businesses and improvements to critical KPIs including Time to First Byte by 67%, Time to Display by 40%, Average Session Duration by 73% and Conversion Rate by 20%.
Visit http://www.yottaa.com to learn what Yottaa can do for you to drive business impact for your online and mobile presence.
About AHS
AHS Team began producing websites in 1997 and current clients and partners include businesses throughout four continents, locally supported by AHS offices. With our expertise in design and marketing, idea to MVP and impeccable customer support for both end users and marketing partners we become the go-to for latest design trends, technology challenges and cost effective long term partnerships. AHS is the exact model of what a Web Agency & Consulting firm should be. With our diverse team and extensive array of skills available, we are able to provide services for both large and small organizations. And with a focus on a long term partnership with our customers, we are motivated to provide superior support and service at every step of the way.
Visit http://www.angelhs.com to learn how AHS can help you start an online and mobile business, grow it and maintain highest customer experience.