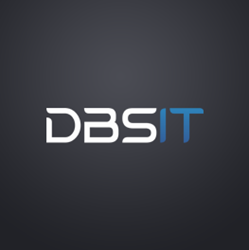 When it comes to customer satisfaction, our goal is to go beyond your expectations.
Perth, Sydney, Australia (PRWEB) October 08, 2014
Innovation & Invention are essentially needed to make any endeavour successful. The reputed software development company in Perth, DBSIT knows this fact and has planned to implement better innovation strategy to offer superior quality software solutions to its clients in the construction sector. "Whether other software development firms are acquainted of the Innovation fact or not is least of our concern. We focus on customer needs and innovation is the best way to deliver customer exactly what they want. Being a top-notch provider of custom software development services in Perth, we have been helping companies in the construction sector realise improved productivity & revenue. Currently, we are working on bringing in more of innovation in our software offerings", as told by the company spokesperson.
It may be quite clearly interpreted from this that DBSIT is all set to totally outscore all of its industry competitors. However, the company officials seem more keen on satisfying their esteemed clients in the construction industry. "As for the present scenario, the construction industry is short of durable & cost-efficient software solutions to manage the challenging business conditions in a better manner. We have been focusing on using core innovative techniques for serving our construction industry clients. Now, we have put into practice more innovation to ensure delivery of high-end IT solutions that make our client's construction business boom in quick time besides making them satisfied", added the spokesperson.
DBSIT has been the official software development company for a number of top-notch companies in the construction sector. According to the DSBIT developers, its their commitment to quality that provokes them to churn out the best IT solution for their reputed clients. "There exists a vast requirement of software solutions in the construction industry and we are proud to dedicate our best efforts for these challenging requirements. We actually feel very much motivated while working on the projects of our construction industry clients. At times, we have to visit their site to fetch a better understanding of their requirements and that proves really helpful in the development part" as told by an experienced DBSIT developer.
Its not that the company officials have just been saying about innovation & quality. DBSIT developers have actually put in their efforts to realise their long term goals set for their customers in the construction sector; the best part being all the inspiring acknowledgement that has come from their clients side.
"We have been in the construction business for over 10 years now. Our commitment to offer the best to our clients urges us to keep our processes as much simplified as possible. Its the major reason why we wanted a custom software that could simplify tasks for our internal team. Approaching the software development company DBSIT with our software requirements was indeed the best decision we made. Their developers are knowledgeable and can churn out the solution as per your will. We are happy to have them as our technology partner", as said by one of DBSIT's client in the construction sector.
As per another client of the reputed IT company in Perth, " What adds to my delight on having DBSIT for all our software development projects is the fact that they focus intensely on two aspects, first being quality & second being innovation. For sure, when your service provider blends these two together right, then the outcome is going to be in the favour of your business, and that's what DBSIT has been doing over the years. Already delivered three software projects for us successfully, DBSIT is currently handling two more of our projects and we have a strong feeling that they will impress us this time as well. Our construction firm is glad to be dependent on them for our software requirements".
Well, when a service provider is able to satisfy its customers, that's all that makes the difference and Perth based DBSIT has been doing this quite successfully over the years. Now, with their more focus on innovation and quality, the company's clients can expect to have more benefiting IT solutions for their business.
About DBSIT – Based in Perth, DBSIT serves global clients for their IT solutions requirements. The professional company also provides web development, IT support, IT consulting besides other services at nominal rates.