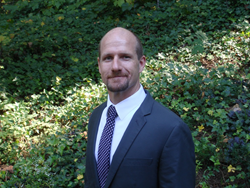 Our goal is to improve the overall health of every patient that comes through our doors
Cherrydale, Sc (PRWEB) October 09, 2014
Although the chiropractic industry is a slow growing sector of the American healthcare system, AlignLife Chiropractic Franchise is showing double digit growth. "Our growing chiropractic franchise is a great indicator that Americans are looking for a new approach to healthcare," explains Dr. Joe Esposito, CEO of AlignLife. "People are moving away from a sickness care model and embracing a true healthcare model where people go to the doctor with the goal of reaching a level of optimal health and vitality by becoming an active member in their healthcare experience."
AlignLife is proud to introduce our newest location in South Carolina which will be located in Cherrydale. Dr. Justin Berg is the clinic owner and practicing chiropractor at the Cherrydale location and is excited about serving the local community. Cherrydale will be the fifth Greenville area clinic, the sixth upstate making the eighth clinic in South Carolina. Dr. Justin Berg is a proud member of the Greenville community. Originally from Illinois, he and his wife moved to Greenville after they fell in love with the city while on vacation. "We chose Greenville after spending a few days in the area and taking in all it had to offer. We love the beauty of the area, the fantastic weather, and the close proximity to all types of outdoor adventures. We knew right away that Greenville would be a great place to relocate and start a practice."
Dr. Berg attended Sherman College in Spartanburg. He graduated Summa Cum Laude and received the Academic Excellence Award for having the highest GPA in his class. He is also a recipient of the Milton W. Garfunkel award; this is the highest award given at graduation to a single student who best exemplifies the following qualities: love of the profession, an understanding of the philosophy, willingness to share, and service to the college and community.
Dr. Berg became part of the Alignlife network of natural healthcare centers in order to offer his patients a wide range of services to enhance and optimize their health naturally. "Many patients come in the door because of aches and pains and after receiving care they begin to realize how much regular chiropractic care can improve their overall health. Your body is always striving to maintain health, and by maintaining the health of your spine and nervous system you enable your body to maximize that ability."
Dr. Berg began his career in chiropractic after going through his own health crisis and receiving care himself. He injured his lower back while working on a construction site one day and was barely able to walk due to excruciating pain. "I spent three months on bed rest, pain killers, and received three epidural injections, all of which did basically nothing. My doctor wanted me to have surgery but I didn't like the odds they were giving me for success. So I thought I'd give a chiropractor a visit." After six visits over three days Dr. Berg returned to work feeling 90% better. "I was amazed and grateful, and it brought me to where I am today. My number one goal is to help my patients the same way I was helped."
His interest in community health goes well beyond aches and pains. "Our goal is to improve the overall health of every patient that comes through our doors. We do that first by maintaining the health of the spine, but we also use our other services such as nutrition counseling and toxin elimination to develop the most comprehensive health care plan for the patient."
AlignLife's mission is to serve the families in each community through a comprehensive natural healthcare system that includes specific, hands-on Chiropractic care, rehabilitation protocols and customized nutritional coaching. They teach wellness lifestyle concepts to empower families to achieve their optimal health potential.
ABOUT ALIGNLIFE
AlignLife is a chiropractic and natural health franchise founded in 2007 with the mission to provide the highest quality of natural healthcare services to communities around the nation. The integration of chiropractic with other natural health services has proven to save time and money while reducing the hassles of dealing with the complex American health care system. AlignLife is operated by founder and CEO, Dr. Joseph Esposito and President, Dr. Cristina Esposito. For more information or to find a clinic