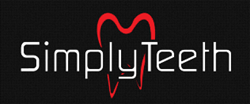 Essex, UK (PRWEB) October 07, 2014
Patients can look to Dr. Sanjit Sihra for effective anti-wrinkle treatment in Essex, UK with the use of Botox and Restylane. Wrinkles are a natural part of aging, but thanks to modern innovation, there are treatments that can help decrease these signs of aging.
As time passes, muscles responsible for creating facial expressions cause the skin to develop creases and folds. In addition to this, collagen production decreases with age which makes the skin less elastic and prevents it from recovering from the creases. The typical places where aging is most visible are on the forehead, between the eyebrows, around the mouth and around the eyes. In some cases, excessive wrinkles and lines can make a face look older than it actually is or droop in a way that makes it look perpetually sad or angry.
Injectable treatment options like Botox and Restylane have been shown to be effective at smoothing wrinkles with the positive side-effect of reducing the pain and discomfort associated with TMJ and headache pain. Through the use of Botox and Restylane injections Dr. Sihra is able to paralyze the muscles responsible for the wrinkles so that they will not contract. These injections work by binding nerve endings which subsequently block the signals from the brain telling them to contract. Preventing muscle contraction results in dramatically softer lines making the face appear more attractive and relaxed.
Botox and Restylane injections can also be used to treat chronic pain that is associated with TMJ, migraines and bruxism. The injections used for these purposes work in the same way resulting in less frequent and less intense muscle contractions that can be the cause of discomfort in the head, jaw and teeth.
Patients looking for anti-wrinkle treatment in Essex, UK should schedule a consultation appointment with Dr. Sihra as soon as possible so that they can start looking and feeling their best. For more information on anti-wrinkle treatments and the other services offered by Dr. Sihra, please call 020.3151.9574 or visit http://www.simplyteethadvanced.co.uk/.
About the Practice
Simply Teeth is a general practice offering personalized dental care for patients in Essex and Hertfordshire, UK. Dr. Sanjit Sihra earned his education at the Royal London School of Medicine and Dentistry in 2001, and has completed a Diploma in Endodontics at the Royal London Hospital. He is also a member of the British Academy of Cosmetic Dentists. Dr. Sihra is focused on providing patients with high quality and affordable dentistry and is committed to continuing education. To learn more about Simply Teeth and thee dental services they provide, visit their website at http://www.simplyteethadvanced.co.uk.