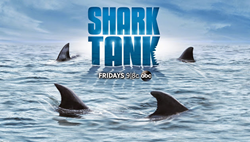 Los Angeles, California (PRWEB) October 08, 2014
Small Business Expo is the largest B2B business networking event and conference in the United States. It was designed to be equal parts business trade show, conference and networking event and brings together thousands of like-minded entrepreneurs, C-Level Execs, business owners and other business professionals from around the country. The upcoming Los Angeles event will be held on November 6, 2014 at California Market Center downtown. This not event to be missed.
The Shark Tank open casting call will give attendees the opportunity to complete a one minute pitch of their idea, product or business to a member of the show's official Casting Team. The format of the one minute pitch is nearly identical to those commonly seen on the show itself each week. All casting calls are open to the general public and do not require the purchase of a credential.
Small Business Expo routinely features 20 or more workshops conducted by industry experts and includes open forum discussions on topics such as social media, business planning, tax and legal advice, creating mobile apps, email marketing and more designed for small business owners and other business professionals to learn and grow their business.
The official casting call for Shark Tank will take place during the Small Business Expo in the Penthouse of the California Market Center on 110 East Ninth Street in Los Angeles, California, 90079. Numbered wristbands (which will determine the order that attendees will be pitching in) will be distributed on the property from 9:00 AM to 11:00 AM. The interviews will begin at 10:00 AM sharp and will continue all day until 5pm. Attendees should be prepared to "wow and dazzle" the Casting Team.
To apply for the Shark Tank open casting call, all attendees must have completed the official Application Packet. The Application Packet can be downloaded from the show's official website and must be completed when you bring it with you to the event (a limited amount of additional packets will be available on site as well). The Application Packet contains a wide variety of detailed questions about your business, product, brand or idea, so it is advised that you have it completed well in advance of the actual event.
About ABC's Shark Tank
The critically-acclaimed business-themed show, Shark Tank, has the Sharks continuing the search to invest in the best businesses and products that America has to offer. The show received a nomination for a Producers Guild Award in 2013. In 2012 "Shark Tank" received an Emmy nomination for Outstanding Reality Program and a nomination for a Critics' Choice Television Award for Best Reality Series. The Sharks -- tough, self-made, multi-millionaire and billionaire tycoons -- will once again give budding entrepreneurs the chance to make their dreams come true and potentially secure business deals that could make them millionaires. They are: billionaire Mark Cuban, owner and chairman of AXS TV and outspoken owner of the 2011 NBA championship Dallas Mavericks; real estate mogul Barbara Corcoran; "Queen of QVC" Lori Greiner; technology innovator Robert Herjavec; fashion and branding expert Daymond John; and venture capitalist Kevin O'Leary.
About Small Business Expo
Hosted in ten of the Nation's largest small business cities, Small Business Expo brings together thousands of business owners and decision-makers to network, attend business critical workshops, build new business relationships and shop from vendors that provide unique products & services to help grow their business. Start-up to a Fortune 500, this is a highly anticipated annual event that every business must attend!
To find out more information about the upcoming Small Business Expo, including information about how to attend and how to exhibit, send an email to info@theshowproducers.com or visit us online at TheSmallBusinessExpo.com.