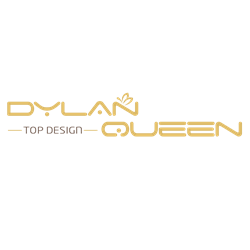 (PRWEB) October 08, 2014
Dylan Queen, a leading supplier of women's dresses, is excited to announce its best-selling white prom dresses are available. On the website of Dylan Queen, customers can see the best-selling white prom dresses from Dylan Queen. In addition, all the dresses are with new discounted prices now. All online customers can get a discount, up to 75% off.
The CEO of Dylan Queen, said, "We list the top 5 of the best-selling white prom dresses on our website, in the hope of helping customers to make a shopping decision more efficiently. All the dresses have received many positive comments from our customers. Now, we hope to recommend them to our customers to expand our market share."
Dylan Queen is famous for unique products, efficient service and fast delivery. All of its employees are working hard to offer more fashionable special occasion outfits for the consumer public. The company has promised to try its best to treat each client considerately. In addition, the company is now offering low shipping fees for all orders. Worldwide customers are guaranteed to get their orders in a short period of time.
Dylan Queen is selling thousands of women's dresses on its website, including wedding dresses, formal dresses, evening dresses, cocktail dresses, and so on. Most of the dresses are available in 28 colors and available from size 2 to 16. They have common characteristics: rich fabrics, fine tailoring, meticulous production.
About Dylan Queen:
Dylan Queen is a reliable dress company. At its one-stop website, it offers a wide variety of chic dresses, including prom dresses, evening dresses, bridesmaid dresses, formal dresses, etc. Its aim is to provide customers with fashionable gowns at acceptable prices. It frequently updates its website with new assortments.
For more details on the company and its cheap products, please visit http://www.dylanqueen.com/prom-dresses/?shown_color=134.