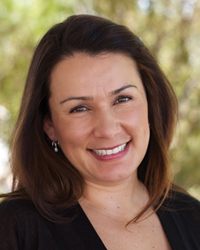 Scottsdale, Ariz. (PRWEB) October 09, 2014
TTI Success Insights (TTI SI) is pleased to announce Vanessa Boettcher has been named vice president of TTI SI's international distribution. Boettcher has been an important part of TTI SI for 13 years. In addition, Sarah Barnard has been promoted to solutions consultant for TTI SI North America distribution.
"Vanessa's dedication and many contributions to our international growth over the years have been instrumental in our expansion into new global markets," said Bill J. Bonnstetter, chairman and founder of TTI SI. "We are so pleased to have her join the senior leadership team. We're also glad to be developing new talent, like Sarah, who has impressed us with her exemplary customer service and commitment to excellence."
In her new capacity, Boettcher will continue to play an integral role in crafting international development strategies and in new product development and refinement as TTI SI builds its international presence — already apparent in 90 countries.
Boettcher joined TTI SI in January 2002 and has since been involved in the development and training of strategic partners and clients throughout the world, while also providing guidance to new partners. Boettcher's background and expertise in several different languages has allowed her to train in 10 countries and help colleagues reach new targeted audiences in many countries, as well as provide key insights to achieve greater organizational success.
"The international team is very fortunate to benefit from Vanessa's assessment expertise, international experience and considerable communication skills," said Rick Bowers, president of TTI SI, international distribution.
Barnard has been promoted to the role of solutions consultant, and will begin work to provide support and strategic business advice to TTI SI's Value Added Associates using the company's proprietary assessment tools.
Prior to this role, Barnard served as TTI SI's receptionist, providing front-line customer service and demonstrating a strong customer focus, while overseeing and completing various special projects for several TTI SI teams. Before joining TTI SI, Barnard worked in customer service for Prudential Financial. She also possesses a bachelor's degree in psychology.