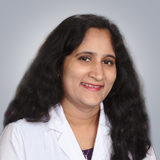 Duluth, GA (PRWEB) October 09, 2014
Looking for a new dentist in Duluth, GA? Coast Dental invites residents to meet Dr. Srujana Baddam at an open house that will be filled with fun for the whole family on Saturday, October 11 at 3870 Peachtree Industrial Blvd, next to Publix. There will be a magician who will entertain children with balloon animals, plus raffles, giveaways, and a lot of great information on how to restore smiles, replace missing teeth, and prevent cavities. For more information, call (770) 476-9004.
Coast Dental makes it easy for the whole family to receive the dental care they need. Dr. Baddam treats adults, teenagers, and children as young as six years old. The Duluth dentist and her friendly team offer general, restorative, and cosmetic dentistry services including cleanings, fillings, extractions, root canals, crown and bridgework, dentures, teeth whitening, and same-day emergency dental appointments. They look forward to answering questions about how people can look and feel their best.
Coast Dental Duluth Open House
Saturday, Oct. 11, 2014
11 a.m. – 3 p.m.
3870 Peachtree Industrial Blvd.
Duluth, GA 30096
(Next to Publix)
(770) 476-9004
General dentist Srujana Baddam, DMD, has been helping people smile since 2008. She earned her Doctor of Dental Medicine degree from Tufts University School of Dental Medicine in Boston, and speaks English, Hindi, and Telugu fluently.
Coast Dental accepts more than 200 dental insurance plans and discount dental plans, plus has a number of special offers available. The first 100 patients who complete treatment valued at $100 will receive a free InteliSonic power toothbrush with built-in UV sanitizer. New patients without dental insurance can receive a free new patient exam or emergency exam. Coast Dental also offers SmilePlus®, which can save patients without insurance up to 70% on their dental costs. There's no cost to join and patients can sign up during the open house. Additional offers and details are available at CoastDental.com. Patient financing and payment plans are available to qualified applicants. For more information or to make an appointment, please call the office at (770) 476-9004.
About Coast Dental
Coast Dental of Georgia, P.C., with its professional associations, is one of the largest providers of general and specialty care in the United States with more than 175 affiliated practices operating as Coast Dental and SmileCare in Florida, Georgia, California, Nevada and Texas. Coast Dental Services, Inc. is a privately-held practice management company that provides comprehensive, non-clinical business and administrative services to its affiliated practices. The company is headquartered in Tampa, Florida. For more information, visit CoastDental.com.
Disclaimers
New Patient Exam & X-Rays Offer: ADA D0150/D0210/0096. FREE. $290 value. Excludes panoramic x-ray which may be required ($45). Emergency Exam & X-Ray Offer: ADA D0140/D0220. EMER. $137 value. These offers expire December 31, 2014 and cannot be combined with insurance, a discount dental plan or SmilePlus. Minimum fee only. Fee may vary with complexity of case. ADDITIONAL CHARGES MAY BE INCURRED FOR RELATED SERVICES WHICH MAY BE REQUIRED IN INDIVIDUAL CASES. ® SMILEPLUS® IS NOT A REGISTERED INSURANCE PLAN. Minimum fee only. Fee may vary with complexity of case. The dentists and hygienists are employees or independent contractors of Coast Dental of Georgia, P.C., (Adam Diasti, DDS, DN11634). © 2014 Coast Dental. All rights reserved. CD-102160