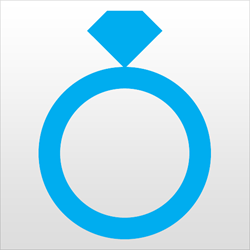 Los Angeles, CA (PRWEB) October 09, 2014
SnapKnot, the free online destination to help engaged couples find their professional wedding photographer, just released a list of the average cost of wedding photography in major US cities.
Out of the 20 major cities researched, San Francisco came in the highest with the average cost of wedding photography $3,931. Salt Lake City was the lowest with an average cost of wedding photography coming in at $2,215. Other cities include New York, Boston, Philadelphia and Las Vegas, among others.
From this list of 20 cities, the average cost of a wedding photographer in the US is $2,814. These prices were pulled from SnapKnot's database of over 5,000 wedding photographers. You can see the entire list of cities and average prices here and are also able to download the infographic.
"We think this pricing information is very important for both photographers and brides," says SnapKnot CEO Reid Warner. "Being in the wedding industry is very competitive, so knowing what the average prices are in your city can help a photographer to decide how to set their photography package pricing. Couples can also benefit from this information when they are starting to plan for their wedding, so they do not set an unrealistic budget for their wedding photography."
Photographers who are interested in SnapKnot can try out the service for free with a one month Pro trial. Pro membership allows photographers to list up to 5 cities, include unlimited photos and up to 3 HD videos on their profile and also provides them with high visibility in the site search placement.
On top of the unique lead match system that saves couples precious planning time and in turn helps photographers get more qualified leads, SnapKnot offers a wedding blog that gives visual inspiration, useful resources and expert advice for both engaged couples and photographers. The site also offers one-on-one customer service with photographers to provide insight and assistance on their membership.
About SnapKnot
SnapKnot was created in 2010 with the vision of infusing online technology, beautiful imagery, simplicity, and social interaction into the wedding photography industry. The end result has been a self-service online marketing platform for thousands of wedding photographers, and a free online search and collaboration tool for engaged couples that helps them quickly and easily find their perfect wedding photographer worldwide. View our video here: http://vimeo.com/snapknot/wedding-photography-video