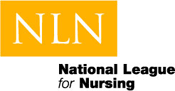 "The leadership in nursing education that our board represents will continue to enhance the NLN's effectiveness as it builds a strong and diverse nursing workforce to advance the health of our nation and the global community." President Dr. Marsha Adams
Washington, DC (PRWEB) October 09, 2014
The NLN Board of Governors welcomed a new treasurer and seven members-at-large who were sworn into office on Friday, September 20 at the NLN's 2014 Nursing Education Summit during the annual Business Meeting.
Patricia Yoder-Wise, EdD, RN, NEA-BC, FAAN, ANEF], was installed as Board of Governors (BOG) treasurer; June Larson, MS, RN, ANEF, re-elected a governor-at-large, and three newly-elected governors-at-large: John Lundeen, MSN, RN, CNE; Janet Phillips, PhD, RN, ANEF; and Launette Woolforde, EdD, DNP, RN-BC, were also installed. The board appointed outgoing treasurer, Michael Newsome, CRE, as public member and George Velianoff, PhD, RN, FACHE, ANEF, to complete the term of governor Dr. Janet Tompkins McMahon.
"I am always awed by the enthusiasm of colleagues to step up to the responsibility of board service, and this year is no exception," said NLN CEO Beverly Malone, PhD, RN, FAAN, in congratulating the winners of the 2014 NLN elections. "On the League's behalf, I extend a warm welcome to the newest additions to the BOG, Patricia, John, Janet, and Launette, and express our gratitude to June for her fortitude and dedication in renewing her term as governor at-large and to Mike and George for remaining on the BOG in the capacity of BOG public member at large. I look forward to a productive year working with you all."
Added NLN President Marsha Howell Adams, PhD, RN, CNE, ANEF, a professor and the dean of the College of Nursing at the University of Alabama in Huntsville: "The talent, expertise, and collective years of leadership in nursing education that our board represents will continue to enhance the NLN's effectiveness as it moves forward to promote excellence in nursing education to build a strong and diverse nursing workforce to advance the health of our nation and the global community."
Patricia Yoder-Wise, dean emerita and professor emerita of the Health Sciences Center School of Nursing at Texas Tech University in Lubbock, was a 2012 winner of the prestigious NLN Award for Outstanding Leadership in Nursing Education. She has touched the careers of many colleagues and aspiring nurse educators through her writing, which includes the well-known volume, Leading and Managing in Nursing; numerous scholarly articles; and 25 years as editor-in-chief of the Journal of Continuing Education in Nursing: Continuing Competence for the Future and for three years of Nursing Forum. Although retired from the Texas Tech administration since 2000, Dr. Yoder-Wise remains active in nursing organizations and continues to teach at Texas Tech, Texas Woman's University, and the University of Texas in San Antonio. She has served as president of the Texas Nurses Association and the American Nurses Credentialing Center, and treasurer of the American Academy of Nursing.
John Lundeen, assistant professor and graduate nursing simulation coordinator at Samford University in Birmingham, AL, brings extensive leadership experience in nursing education to the BOG. He served as chair of the CNE Test Development Committee; on the CNE Board of Commissioners; and as a coordinator of a CNE test item-writing group. He's also been quite active in the Alabama League for Nursing, chairing the constituent league's Poster Committee for several years.
Clinical assistant professor and director of state-wide RN to BSN degree completion programs at Indiana University in Indianapolis, Janet Phillips, PhD, RN, ANEF, provides national leadership in curriculum innovations to prepare nurse graduates for leadership roles. Dr. Phillips has participated in a number of NLN leadership activities including service as a member of the Nominations Committee and the NLN Task Group on Curriculum Innovation. She is also a member of the Indiana League for Nursing, Sigma Theta Tau International, and the Indiana State Nurses Association.
The senior administrative director for the North Shore-Long Island Jewish Hospital System in Manhasset, NY, Launette Woolforde has, throughout her 17 years in nursing education, been assistant professor in a school of medicine, on the faculty of the LPN and BSN programs. She co-led the North Shore-LIJ health system to designation as an NLN Center of Excellence in 2012, one of only three health care organizations to earn this distinction. Dr. Woolforde holds the distinction of being a fellow of the New York Academy of Medicine.
Editors and reporters: For interview opportunities, please contact NLN chief communications officer, Karen R. Klestzick, at 202-909-2483.