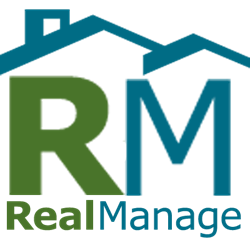 Mary has excelled in her role managing a large, diverse portfolio while providing world-class customer service and guidance to her client communities; so it made sense to expand her role within our Austin branch operations
Austin, TX (PRWEB) October 14, 2014
RealManage announced today that Mary Arnold, CMCA®, AMS®, has been promoted to be Director of Community Association Management at the company's Austin, Texas office. Mary joined RealManage in 2009 as a Community Association Manager with over 16 years of experience in managing condominium and homeowner associations in the Chicagoland area prior to moving to Austin, Texas.
"Mary has excelled in her role managing a large, diverse portfolio while providing world-class customer service and guidance to her client communities; so it made sense to expand her role within our Austin branch operations," states Steve Jordan, President, Branch Operations. "Mary's leadership skills coupled with her depth of experience will be an asset to our branch team members, client board members and homeowners. We look forward to her efforts in helping the branch continue its strong growth into 2015 and beyond."
About RealManage
RealManage is a property management company that specializes in HOA management and condominium management and manages hundreds of community associations in Arizona, California, Colorado, Florida, Georgia, Illinois, Louisiana, Nevada, North Carolina, Oregon, Texas and Washington, including homeowner associations (HOAs), condominium associations, cooperatives, municipal utility districts, luxury high-rises and large master-planned communities. For more information or to request a quote for HOA management or condominium management, visit RealManage.com or call us toll-free at (866) 403-1588. You may also follow us on Facebook, LinkedIn and Google +.