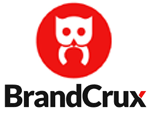 (PRWEB) October 12, 2014
BrandCrux is attending the biggest Information and communication technologies event in the UAE and Middle East. The 34th edition of GITEX TECHNOLOGY WEEK is being held at Dubai World Trade Centre, Dubai from 12th October to 16th October, 2014.
BrandCrux is the World's Leading Apps, Games & Web Development Company with years of experience in delivering highest quality projects. With development centers in different regions, they have experienced professionals from across the globe as part of their team. At GITEX BrandCrux will be sharing success stories of Clients served as well as ways in which embracing the app revolution can help individuals, startups and enterprises grow their business with competitive edge.
BrandCrux will also be announcing exciting offers for both startups as well as enterprises at GITEX. Being a versatile development agency, BrandCrux will offer all visitors mobile apps design, website design for their businesses as well as logo design completely free of cost.
In order to build on the established app development, branding and digital marketing expertise recognition of BrandCrux in the region, it has designed partnership offers that will help increase the reach of its services to prospective Clients. The Affiliate program entitles partners to a twenty five percent commission on all app development orders referred to BrandCrux which it will completely handle. The White Labeling offer involves BrandCrux assuming a back end developing role with all front end dealings taken care of by the partner, leaving them free to set project prices.