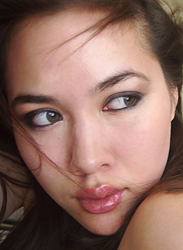 developing an emotional skill set is tremendously useful and leads to massive positive improvements in every area of people's lives.
San Diego, CA (PRWEB) October 10, 2014
A cutting-edge, transformational training program teaches emotional skills needed to succeed with others, taught by San Diego native Ryan Moalemi. This training is available for a limited time, beginning October 10, 2014.
Converging scientific evidence continues to prove that emotional intelligence is the most essential ingredient of a happy life. As many who have been there know, EQ can make or break a marriage too. With hard data to validate the ancient teachings of wise sages, people are starting to take their feelings seriously.
Paul Ekman, PhD, one of Time Magazine's 100 most influential people is widely recognized for his groundbreaking research into human emotions. Dr. Ekman is one of the most vocal advocates for emotional intelligence training and according to him "Emotions can override…the more powerful fundamental motives that drive our lives: hunger, sex, and the will to survive." Ekman believes that given the tremendous power of emotions, people have a responsibility to learn how to control them.
Ekman believes most emotional problems can be traced back to their automatic nature, which evolved early in human history to deal with primitive threats. Ekman illustrates his point by discussing early human adaptation to threats by well-known prehistoric predators. "When facing a Sabretooth tiger, humans didn't have time to think, they had to make very complex decisions in a split second and if they had to think about what they were doing they would be dead." His research shows that it is this reflexive response that is responsible for the wide range of emotional misinterpretations and biases. Anyone who has reacted in a manner that was inconsiderate, thoughtless or disproportionate to the situation at hand should be able to understand this phenomenon first-hand.
As Dr. Ekman's work continues to demonstrate, developing an emotional skill set is tremendously useful. While there are many emotional skills that can be learned, the most basic one is deceptively simple. It involves creating more space between an emotional impulse and the (often harmful) action that follows it. According to Dr. Ekman, this skill alone, also referred to as mindfulness, creates massive positive improvements in human functioning.
Beginning October 10th, for a limited time, San Diego native Ryan Moalemi will be offering a series of emotional skills workshops and individual training for those interested in polishing their emotional tool set.
Ryan has over a decade of experience in the field of emotional skills training, with proven techniques to help you raise your EQ. You can visit Ryan on the web for more information on Ryan's popular emotional skills training in San Diego.