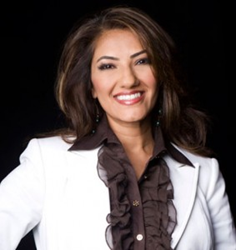 Sugar Land, TX (PRWEB) October 10, 2014
Dr. Shel Wellness and Medical Spa is pleased to announce the launch of its much more user friendly website http://www.drshel.com. Dr. Shel Wellness and Medical Spa (DSWMS), a unique wellness center combined with a state-of-the art medical spa, launched its redesigned website on August 28th, 2014.
Dr. Shelena Lalji (Dr. Shel) is an author, international trainer and speaker, and the founder and medical director of DSWMS. Dr. Shel and her team decided to revamp the website in order to provide users a better experience. Not only does the website allow users to browse services offered and easily reach out to the office for a consultation, it offers a number of test for users to take in order to gain a better understanding of what service would best fit their needs. Users can take tests such as "Low Thyroid Function" and "Estrogen Dominance". Users also have easy access to news, events and specials offered by the company.
Dr. Shel's practice worked with Advice Media based in Park City, UT for the development of the site. Advice Media is a well-known digital marketing company that works with a number of clients in the health care industry. Dr. Shel and Advice Media worked closely to ensure the website meets both the needs of the practice and the website users.
Dr. Shel Wellness and Medical Spa is one of the most distinctive and comprehensive facilities of its kind in Texas. In a luxurious 5,000 square foot facility, Dr. Shel Wellness and Medical Spa provides its patients with the most scientifically advanced integrative medical testing and treatment along with high-tech aesthetics procedures to deliver the best results for complete inner and outer wellness. Patients from across the globe travel to its location in Sugar Land, Texas just to experience the warm welcome and expertise that Dr. Shel and her team