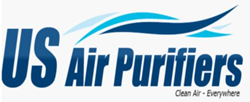 The new site offers quality with simplicity to save our shoppers time and money.
Peoria, IL (PRWEB) October 28, 2014
Barb Lulay, owner of USAirPurifiers.com is excited to announce the grand opening of USAirPurifiers.com. USAirPurifiers.com (formerly known as AirPurifiersDirect2u.com) features over 11 various brands of air purifiers from residential to commercial, convenient shopping, military discounts, price matches and more.
Lulay says, "After listening to our customers' needs, we were able to design a site that catered totally to the customer. Our customers wanted quality information and lowest prices; they wanted BEST VALUE. Air purification can be a tricky topic because there may not be a black and white answer to "which one is best" (although some sales people may claim there is). However, we have simplified the process by offering quality information in many formats such as a filter reminder emails, blog, video, spec sheets and more."
The new site offers quality with simplicity to save our shoppers time and money. When people shop at USAirPurifiers.com they know that we always offer free shipping and lowest prices. In fact, we'll price match any legitimate competitor if it is economically feasible for us to do so.
USAirPurifiers.com has broadened their product line tremendously by offering more air purifiers, humidifiers, portable air conditioners (with heaters too), and industrial units for law enforcement, pet daycare, and hospitals.
Although the site has a new name, new features, and new products, one thing that hasn't changed at USAirPurifiers.com is their customer service. They have and always will always put the customer first. It is this old fashion business sense that has earned them an A+ rating with the BBB and a 5 Star rating with Shopper Approved.
About the company:
Barb and Dick Lulay's customers are passionate about reducing their risk of disease. Their customer service and product expertise make shopping with http://www.USAirPurifiers.com and http://www.OttersDream.com an ideal experience. With a full line of natural products such as air purifiers, natural supplements, green cleaners, weight management and paraben free skin care, families find they can conveniently do their household shopping online with home delivery. As successful business owners, the Lulays offer a mentoring program for other aspiring entrepreneurs. They present exceptional marketing tools and a training program that shows how to generate immediate income as well as long term passive income.