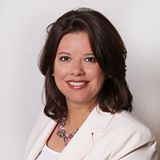 I'm a family law attorney willing to help you with your family law issues in Austin Texas. Call me today.
Austin, TX (PRWEB) October 13, 2014
The Law Offices of Alex R. Hernandez Jr. PLLC adds Rachel Hernandez to the Austin office.
Rachel Hernandez has had the privilege of working as a family violence prosecutor with the Travis County Attorney's office for 4 years, gaining invaluable trial experience. She then went on to work as a senate policy analyst and legal advisor to Senator Juan Hinojosa. And for the last 7 years of her career, she has dedicated herself to the practice of family law in Travis and Williamson Counties. As a complement to her litigation background, she is also an experienced Collaborative Law practitioner. She is the firm's family law counselor in the Austin, Round Rock and Georgetown areas.
Rachel graduated Cum Laude from St. Edward's University in Austin, TX in 1994 and graduated from the University Of Texas School Of Law in 1998. She is the sister of Alex R. Hernandez Jr., our founder.
http://www.alexhernandezlaw.com
http://www.alexhernandezlaw.com/Attorney-Profiles/Rachel-Hernandez-Blair.aspx