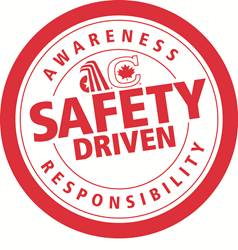 "These awards build our credibility in the industry and with our customers, and provide third-party validation that we are doing the right things to improve safety and reduce our impact on the environment," said Eric Davis, Director of EHS at AmeriPride.
Minneapolis, Minn. (PRWEB) October 13, 2014
AmeriPride Services Inc., a leading textile services and supply company in North America, today announced it received the SafeTRSA Innovation Award and the Clean Green Innovation Award for its efforts to improve plant safety and the environmental impacts of its operations. The Textile Rental Services Association (TRSA) is an international trade association that provides education, training and a variety of other resources to the industry. The awards were presented to AmeriPride at TRSA's Annual Conference in Las Vegas on Oct. 1.
The SafeTRSA Innovation Award recognizes a company or facility with an extraordinary approach to improving safety and the Clean Green Innovation Award recognizes novel approaches by companies to increase sustainability, conserve natural resources and reduce the operation's overall environmental impact. Each entry was judged against other nominations in its category based on documentation supporting the project's success through proven results.
"These awards build our credibility in the industry and with our customers, and provide third-party validation that we are doing the right things to improve safety and reduce our impact on the environment," said Eric Davis, Director of Environmental Health and Safety at AmeriPride. "It shows our stakeholders that we take these issues seriously and are committed to corporate responsibility."
AmeriPride received the SafeTRSA Innovation Award for its work on reducing spontaneous combustion fires in its production facilities. The company took a leadership role in this industry-wide issue and identified new fire prevention precautions that could be applied to their laundry practices.
In addition, AmeriPride received the Clean Green Innovation Award for its work to gain efficiencies in water and energy conservation and adopt best management practices for reusing, reclaiming and recycling resources. The work resulted in significant reductions in the usage natural gas, electricity and water and the company became the largest commercial laundry to receive TRSA's Clean Green certification earlier this year. AmeriPride's comprehensive approach includes reducing fleet emissions and increasing fuel efficiency through the use of alternative fuel vehicles (CNG, propane, electric, and hybrids), double-decker trailers, rerouting and telematics technology.
"Congratulations to AmeriPride and their plant operations team on their recent awards," said Joseph Ricci, TRSA president and CEO. "AmeriPride continues to lead the way in the areas of safety and sustainability and we appreciate their work to maintain the reputation of the industry and build trust among our customers and the many communities we serve."
About AmeriPride
Headquartered in Minnetonka, Minnesota, AmeriPride Services is recognized as one of the largest uniform rental and linen supply companies in North America. Operating more than 115 production facilities and service centers throughout the United States and Canada, AmeriPride provides linen, uniforms, floor mats, restroom products, facilities services and cleaning chemicals to nearly 150,000 customers every week. Founded in 1889 by George and Frank Steiner, the privately held company is still owned and managed by the Steiner family. Commitment to the customer, personalized service and innovation has sustained the company for nearly 125 years. Additional company information can be found online at http://www.ameripride.com.
About TRSA
TRSA (http://www.trsa.org) is the only organization advocating fair, balanced regulation and pro-business tax, labor and energy policy for the $16-billion U.S. textile services industry that employs nearly 200,000 people at more than 1,500 facilities nationwide. TRSA also provides professional development, benchmarking and training resources that increase productivity and efficiencies for companies that launder reusable textiles, which help businesses project a clean and attractive public image. Most Americans benefit at least once a week from the cleanliness and safety of laundered, reusable linens, uniforms, towels, mats and other products the industry supplies to the service, industrial/manufacturing, hospitality and healthcare sectors. TRSA quantifies our industry's commitment to cleanliness and sustainability through its Clean Green and Hygienically Clean certification programs.