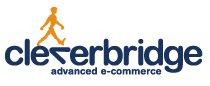 "From having a Tokyo presence to help us launch in Japan to providing us with a full-range of e-commerce and testing capabilities, cleverbridge has become an essential part of our team and strategy as we continue to grow and serve our customers."
Cologne, Germany (PRWEB) October 15, 2014
cleverbridge, a global full-service e-commerce provider for software and cloud companies, announces Gretech Japan has selected cleverbridge's e-commerce platform to drive online sales for its software product line. The computer software distributor — whose products include Bandicam, Bandicut, GOM Encoder, and PicPick — will leverage cleverbridge's e-commerce expertise, technology and services to seamlessly sell around the world.
Originally utilizing another e-commerce provider, Gretech Japan experienced challenges with client support and overall platform functionality. These challenges led Gretech Japan to switch to cleverbridge due to the organization's market performance and experience, intuitive platform and consultative client support.
"Given our global customer base, we needed an e-commerce partner that could account for differences in markets and effectively adapt our sales efforts to meet local needs. It was also important to have a partner that truly understands our business and our goals. cleverbridge has done all that and more," said Jung Min-Seok, CEO, Gretech. "From having a Tokyo presence to help us launch in Japan to providing us with a full-range of e-commerce and testing capabilities, cleverbridge has become an essential part of our team and strategy as we continue to grow and serve our customers."
"We are excited to work with Gretech Japan to help them effectively manage customer relationships and grow their online global sales," said Christian Blume, CEO, cleverbridge. "With the growing global e-commerce market, companies must ensure a streamlined sales process that reflects their customers' shopping preferences and expectations. Gretech Japan's selection of our e-commerce solution for its software product line validates this point and their commitment to delivering the best shopping experience to its customers."
To learn more about cleverbridge, please contact inquiry(at)cleverbridge.com or visit http://www.cleverbridge.com.
About cleverbridge
cleverbridge is a proven leader in e-commerce expertise, technology and services for leading software and cloud companies that serve consumers and businesses. For more than 300 clients – including Avira, Corel, Dell, Malwarebytes and Parallels – cleverbridge is a true extension of their teams, understanding each client's billing models, markets, channels and specific e-commerce requirements. cleverbridge provides an unsurpassed customer experience so that clients can strategically leverage e-commerce to effectively build customer relationships and generate more revenue. Headquartered in Cologne, Germany, cleverbridge has offices in Chicago, San Francisco and Tokyo. For more information, visit http://www.cleverbridge.com or the Building Keystones blog.