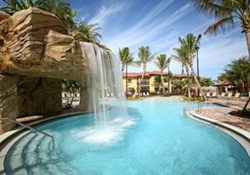 Naples Bay Resort & Marina has created a culture of smiles, where guests, visitors and employees are happy, states Phillip Starling, general manager
Naples, Florida (PRWEB) October 14, 2014
Naples Bay Resort & Marina is the winner of a 2014 Orbitz Best in Stay Award for being the top-rated hotel in the Naples, Florida market. The 2014 Orbitz Best In Stay Awards recognize best-in-class hotels in 75 top destinations around the world as well as cream of the crop domestic and international hotels in six categories (Value, Luxury, Couples, LGBT, Ski and All-Inclusive).
"Naples Bay Resort & Marina has created a culture of smiles, where guests, visitors and employees are happy," states Phillip Starling, general manager. "This prestigious award reinforces the dedication and enthusiasm of our team and we accept it proudly." Starling continues, "We're thrilled to be recognized as the Best in Stay by Orbitz reviewers."
Orbitz Best In Stay Award winners were selected from hundreds of thousands of properties based on the review scores and number of reviews written by Orbitz customers, as well as input from Orbitz hotel experts. Hotels are rated on a scale of one to five for service, amenities, comfort, location and value. Our Best In Stay winners are the cream of the crop in popular destinations around the world, with the 75 Best In Stay Elite properties representing the absolute best of the best in each location. In addition to the destination winners, Best in Stay and Best in Stay Elite winners were also selected in six categories: Value, Luxury, Family, LGBT, Ski and All-Inclusive.
"With customers booking hotels on Orbitz.com and our other sites in record numbers, we expanded the Best In Stay Awards to recognize even more best-in-class hotels as rated by customers," said Peggy Bianco, group vice president of global hotel supplier services for Orbitz.com. "In the age of mobile and social media, customers use our nearly 2 million hotel reviews to make real-time decisions about their trips based on advice from other customers. Orbitz is proud to honor these highly rated Best In Stay properties that provide exemplary service and make our customers' hotel stays memorable."
For more information about Naples Bay Resort & Marina, please visit http://www.NaplesBayResort.com.