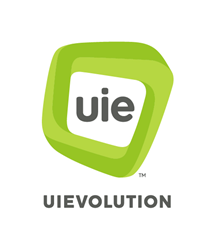 (PRWEB) October 14, 2014
UIEvolution, Inc. announces today it has been selected to present at the second annual DASH Connected Car Conference to be held in Detroit on October 15-16, 2014. The conference brings together leaders from the automotive and radio broadcasting industries to chart a course for the future of in-car entertainment.
UIEvolution's CEO and president, Chris Ruff, will join executives from Pandora, Slacker Radio and TuneIn to lead a discussion titled, "It's All About the Experience". The panel will discuss the need for cross-industry collaboration to address drivers' rising demand for apps and content enjoyed on their smartphones coupled with the industry's obligations to deliver applications specific for the in-car experience. During this session, panelists will also explore how consumers are currently interacting with in-car content and services, discussing how to deliver the greatest user experience in a way that avoids dangerous driver distraction.
A pioneer in the mobile space long before smartphone apps, UIEvolution has focused on helping Enterprise companies take full advantage of mobile to extend their brand, deliver their unique business objectives and connect the mobile lifestyle of their customers to other consumer devices; mobile, automotive, Smart TV, digital signs and more. Its vision remains focused on technology and connectivity coming together to enhance, never distract, from life experiences. From their inception in 2000, and long before it was cliché, they have called this The User's Experience Matters. And for nearly 15 years they have made software and provided services that deliver this vision.
UIEvolution has licensed its software technology for millions of in-vehicle systems worldwide, supplying some of the world's largest automotive OEM and Tier 1 manufacturers including Toyota, Lexus, Clarion, DENSO, Fujitsu ten, Pioneer, Panasonic and others. To learn more about UIEvolution's many products and solutions, visit us online at http://www.uievolution.com or visit with us at the DASH Connected Car Conference held October 15-16, 2014 at the Westin Airport Hotel.
About UIEvolution
UIEvolution is a global connected screen solutions company specializing in highly scalable mobile products and services. We help companies take full advantage of mobile to extend their brand, deliver their unique business objectives and connect the mobile lifestyle of their customers to other consumer devices; phone, tablet, TV, automotive, digital signs and more. We understand that technology and connectivity should enhance, never distract, from life experiences. From our inception in 2000, and long before it was cliché, we have called this The User's Experience Matters. And for nearly 15 years we have made software and provided services that deliver this vision. Headquartered in Seattle with an office in Tokyo, UIEvolution has a proven track record with clients like Toyota, AT&T, Microsoft, Disney, Princess Cruises, Samsung, Mitsubishi, and NTT. http://www.uievolution.com