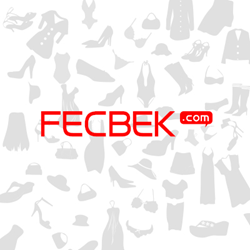 (PRWEB) October 18, 2014
A bustier is a form-fitting garment for women, which is traditionally worn as lingerie. Its primary purpose is to push up the bust by tightening against the upper midriff and forcing the breasts up, while gently shaping the waist. Nowadays, it might also be worn as a push-up bra under a low-backed dress, or as a camisole for outer wear. The bustier can also be worn as a half-slip under sheer upper garments if a bold display of the midriff is not desired. Today, Fecbek, a well-known clothing manufacturer and retailer, has unveiled its new series of charming female bustiers. These high quality items feature with all kinds of embellishments, including printed ones, sequin ones, zipper ones and more.
"We are truly happy to launch this promotion for our stylish and charming bustiers. There are hundreds of fashionable bustiers in the promotion. On our website, what we firmly believe is that you will definitely find yourself dreaming bustiers easily. It is worthy to mention that the employees in our company are waiting for you, our precious customers, to ask for help. I hope you can have a wonderful shopping experience in our online shopping mall," said by the vise president of Fekbek.com. To find out more, please visit: http://www.fecbek.com/bustiers-corsets/.
About Fecbek.com
Fecbek.com is a leading online retail and wholesale store specializing in selling clothing, shoes, bags, wedding and occasion dresses, Cosplay, costumes and beauty products. With a wide selection of products at a low price, the company has been universally recognized for honesty, high efficiency and thoughtful services; it has built a long-term relationship with many customers.
For more information, please visit http://www.fecbek.com/.