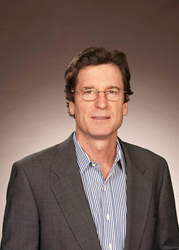 Attaining all of the AVAYA Solution Expert Specializations reflects our commitment to our customers to offer complete, secure solutions and be the best in the industry
Exeter, RI (PRWEB) October 15, 2014
Carousel Industries, a leader in unified communications, managed services, data solutions and visual communications, announced that it is one of the first AVAYA Business Partners to attain all six of the new Solutions Expert designations under the 2015 AVAYA Connect Partner Program. The six Solution Expert Specializations span the following areas: Enterprise Unified Communications and Contact Center, Mid-market Unified Communication and Contact Center, Network and Video.
To achieve the Solution Expert designation in any one of these areas, partners need to acquire credentials in sales and design, achieve certain revenue thresholds as proof of their experience, and demonstrate customer satisfaction.
"Achieving this status demonstrates a continuation of our commitment to provide our customers with maximum business value through solutions that comprise voice, video, data, web/audio conferencing, content sharing, mobility, and other collaborative applications," commented Dan Whalen, VP Engineering at Carousel Industries.
"Today's solutions, whether cloud based, on premise, virtualized or not, are so highly interrelated and complex that deep expertise across the stacks is essential to ensure success," he continued. "Attaining all of the AVAYA Solution Expert Specializations reflects our commitment to our customers to offer complete, secure solutions and be the best in the industry."
In June of this year, AVAYA introduced the six new Solutions Expert designations within its AVAYA Connect Channel Partner Program to advance partner expertise in successfully solving customers' challenges using AVAYA Collaboration technologies.
By achieving all six of the new designations, Carousel builds on its longstanding track record of success with AVAYA and its team's overall dedication to providing an outstanding customer experience to AVAYA Business Partners. Last year, the company was recognized by AVAYA as the U.S. Customer Experience Management Partner of the Year. AVAYA Partner of the Year awards recognize the best performing channel partners, and honor their commitment to driving new sales opportunities, providing technical resources to customers and prospects, and staying updated on Avaya's latest solutions.
About Carousel
Carousel Industries consults, integrates, and manages technology solutions that solve business problems and contribute to your organizations' growth. This includes unified communications, managed services, virtualization, Voice over IP (VoIP), video conferencing and collaboration and data infrastructure solutions.
Today we have over 6,000 customers, including 35 of the Fortune 100. Carousel has been recognized by both VAR and CRN Magazines as one of the top technology integrators in the US and we've been listed in the Inc. 500/5000 seven times. Carousel is headquartered in Exeter, RI, with over 1,000 employees working from offices in 30 locations across the US, including over 250 service technicians deployed across the country. For more information visit: http://www.carouselindustries.com