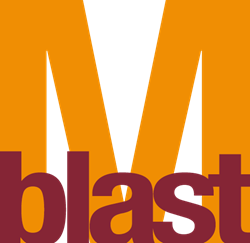 "By extending Mblast's reach throughout the US, we are meeting a palpable need across the market for data analysis that brings more exact timing, greater specificity of target and intent, and therefore a higher return on investment." Mblast CEO Mark Hatch
Cambridge, MA (PRWEB) October 16, 2014
Mblast announced today the addition of four regional sales managers to meet the marketing industry's increasing demand for more effective digital lead discovery and scoring solutions. Joining the Mblast sales team are Laura Evins, Scott Fagan, Timothy Mettelman and Steve Zackon. All bring to Mblast highly relevant industry experience at organizations such as Attensity, Clarabridge, Epsilon and SDL, and proven success selling enterprise solutions to marketing leaders at Fortune 500 companies.
In her new role at Mblast, Evins will manage sales in Northern California and the Northwest region; Fagan will be responsible for the Northeast region; Mettelman will own the Midwest, and Zackon will manage the Mid-Atlantic and Southeast region. All will report to Eric Israel, Mblast's VP of Sales.
"We are all thrilled to be representing a company whose patented, break-through technology is so quickly changing the landscape of expectation and depth in understanding and reaching target markets, " says Evins.
"By extending Mblast's reach throughout the US, we are meeting a palpable need across the market for data analysis that brings more exact timing, greater specificity of target and intent, and therefore a higher return on investment," said Mblast CEO, Mark Hatch. "Laura, Scott, Tim and Steve have cultivated extensive networks of marketing leaders and a proven knowledge of the challenges of our clients face. I look forward to working with Eric and his team to continue our positive momentum into 2015 and beyond."
Mblast Overview
Mblast delivers ranked and vetted customers at precise moments of intent, decision-making, evaluation or life changes. Delivery is platform-agnostic and data seamlessly integrates with nearly unlimited platforms and dashboards – Salesforce, Marketo, Tableau and more. Additionally, we can steer our clients toward venues or channels where each of their targets may be most receptive to messages, and advise them about language or themes to include or avoid.
Far beyond mere numbers of followers, popularity or levels of activity, Mblast's patented process of collection and ranking conveys the power of these fully articulated individuals, including and most potently, their timely intent, as it directly applies to our clients' goals.
Mblast is headquartered in Cambridge, MA.
The right person, delivered at the moment of his decision-making.
Imagine what you could do with that.
Visit us at http://www.mblast.com or contact our VP of sales, Eric Israel, at EIsrael(at)mblast(dot)com